NZ Grazing Newsletter Christmas 2018
December, 2018.
As I reflect on the over 30 years that New Zealand Grazing Co Ltd. has been in business I am particularly proud of the leadership role we have taken in the industry …
December 2018 Christmas NZ Grazing Newsletter
---
Welcome Trewey Black, joining our Weigh Technician team.
November, 2018.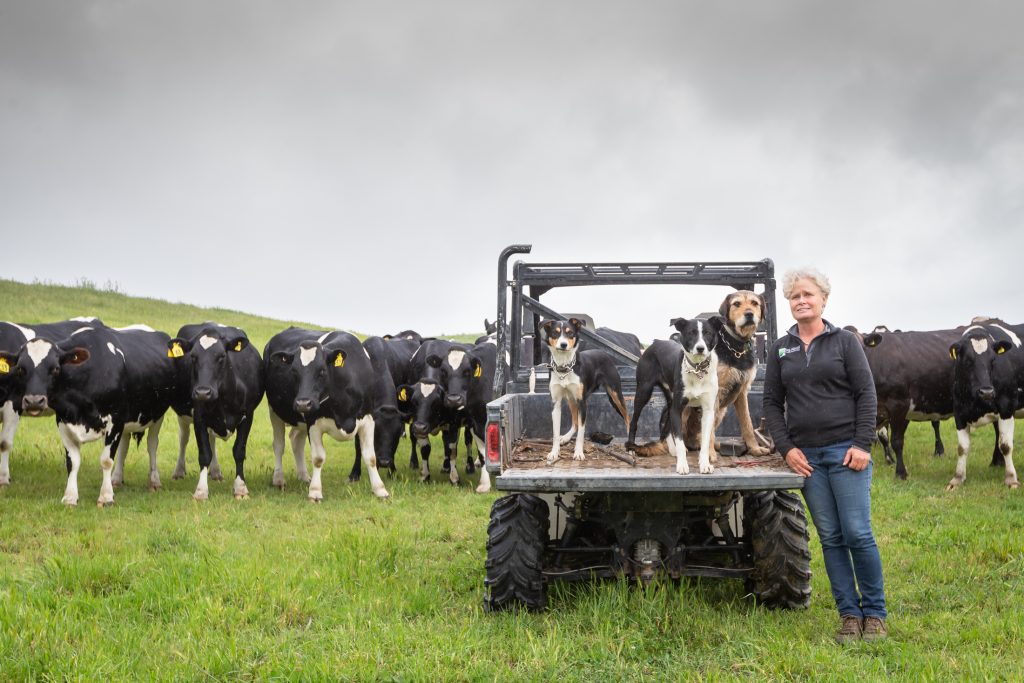 Trewey grew up on a 1214 ha Sheep & Beef property in Northern Hawkes Bay. It was here that she found her love for New Zealand farming and has continued to work in the farming industry for over 35 years. She has worked on large scale stations up the east coast, to small very intensive fat lamb finishing properties in Hawkes Bay.
In the past Trewey used to compete with her working dogs at Dog Trails, but now she enjoys working them day to day.
She has also worked a lot with horses, including: Polo grooming in NZ, Australia & England; pre-training race horses; successfully competing in show jumping, eventing & showing, and has hunted on many occasions. Trewey worked for a short time sole charge taking horses on containerships from NZ & Australia, completing 14 trips over 8 months. (some very rough seas).
Trewey started her own photography business six years ago, which is where she combines her interest in farming, horses and the great outdoors. You can see the results of this part time activity on our 2018 Christmas Card.
In her words "My passion is with farming, so I am very grateful for being given the opportunity to work for NZ Grazing and am looking forward to meeting all the people involved with the company"
---
Winner of our photo promotion on Facebook.
November, 2018.
Thanks to everyone who contributed to our photostream. A small number are shown here. They show how great it is to be a farmer in New Zealand. The winner of the draw is Dianne Wright from Waiotira, Northland. The $100 Swanndri voucher is on its way. Keep on following us on Facebook, and participate in new promotions, as they are posted.
https://www.facebook.com/NZGrazing/ Photo Slideshow
---
Grazing Newsletter
October, 2018.
It is good to be back with another Grazier Newsletter. We began supporting our graziers with newsletters back in the 1990's …
October 2018 NZ Grazing Newsletter
---
Looking for new Graziers
October, 2018.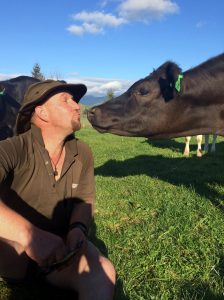 Malcom and Linda are new graziers to the NZ Grazing Family, and as you can see Malcom really loves his work. They farm 199 hectares in the Manawatu region and do a fantastic job looking after Dairy Heifers. If you think you would like to have this much fun let us help you become a grower of Great Heifers. And don't forget to follow us on Facebook
---
Our Jersey bull team getting ready to go …
August, 2018.
---
July, 2018.
---
We have a new Dairy Farmer profile:
July, 2018.
Cabolima Farm, Bob and Carolyn Franklin
---
We have a new Grazier profile:
July, 2018.
Mangarara Farm, Greg and Rachel Hart
---
Survey prize draw winner:
July, 2018.
Our Service Manager Richard Hammond presents our survey winner David Hazlitt of Linton with his $300 Swandri voucher. Great prize and our gratitude to David for contributing to our Continuous Improvement process by completing our survey.
---
Mycoplasma bovis update:
July, 2018.
Mycoplasma bovis (M.bovis) is a bacterial disease that is commonly found in cattle all over the world, including Australia. It does not infect humans and presents no food safety risk. There is no concern about eating meat or drinking milk and milk products.
It does lead to a serious condition in cattle and therefore constitutes an animal welfare and productivity issue.
What is New Zealand Grazing doing in relation to Mycoplasma bovis?
---
NZ Grazing Article Archive
We keep an archive of our historical articles available for reading online.