GRAZING HEIFERS
NZ Grazing. New Zealand's leading dairy replacement managers. 

A STRESS FREE, SIMPLE WAY TO GROW YOUR PROFITS
Whether you are looking for a farmer to grow your heifers, or you're a farmer with suitable land to grow healthy heifers, NZ Grazing has the expertise, the experience and the systems to ensure your business grows its profits.
Working with NZ Grazing is an investment in the future return of your dairy replacement stock. With our focus on the health and growth rate of your calves, your stock are returned to your herd in better condition, healthier and, as a result, are more likely to get in calf the first time, resulting in greatly increased lifetime value.
It is an investment all dairy farmers should make.
We bring Grower Farmers and Heifer Owners together for maximum profit.
What can you expect working with NZ GRAZING
In the context of an increasingly competitive global economy within which New Zealand has to compete to sell its dairy produce the New Zealand dairy industry faces many challenges.  The day-to-day work of dairy farmers all over the world revolves around optimising results.  Part of that is choosing the solution that is the best fit for the business, whether driven by innovation, economics, or by a wish to make more time for family and friends.
New Zealand Grazing expects to be the leading choice of all farmers throughout New Zealand  for high quality dairy replacement management.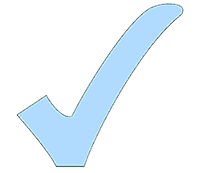 Our reliability, your peace of mind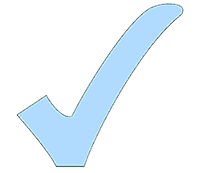 Access to best farming practice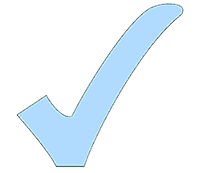 Long lasting mutually beneficial relationships
Every day is a growing day with NZ Grazing
Our Reliability, your peace of mind
New Zealand Grazing Company has been operating since 1987 and is the original and most experienced heifer growing business in New Zealand operating around the North Island.  Our company is 100% NZ farmer owned and has a dedicated focus to provide service to people who want to grow great heifers for their dairy herd(s).  We are proud to have the chance to help you manage your businesses. Thanks to our wealth of experience in the heifer growing space , you see us as a trusted partner.
But there is also a lot of work that goes on behind the scenes.  Every day a large team of specialists is at work to improve our expertise in dairy replacement management.  We do everything possible to support you with smart and innovative business management.  What that support entails is, by definition, up to you.  Our systems are designed to meet your needs.
For owners we take the hard work out of growing healthy and productive heifers, reporting to you every month the growth rates of "our" heifers. This means that you can focus on milking your herd and maximising your production.
For growers we provide support, giving you access to all the tools, back up and experience that our team of experts is able to generate.  We help you to get better growth, and earn more money.  It is in the interests of both parties to be well informed. We can take the actions required to ensure healthy growth.
Access to best farming practice
New Zealand Grazing has always seen itself as an innovator  – In addition to being the very first "Grazing Company" in New Zealand (and the world) as specialist dairy replacement growers, we also were the;
First to recognise that well grown heifers entering the NZ dairy herd are more profitable than poorly grown heifers.
First grazing company to offer service from Northland to Southland.
First to write and use documented contracts to define the terms and conditions of one party taking care of another party's cattle. First to routinely and regularly weigh, record, analyse and report the liveweight gains of dairy replacements.
First to organise and present field days and seminars dedicated to rearing dairy replacements.
First to use and transmit weight data from the field to a computer via phone lines using a modem, pre-dating the availability of the internet.
First to use the Liveweight Breeding Value (BV Lwt) to calculate dairy heifer targets in 2007.
First grazing company in NZ to design and implement a comprehensive bull heath test and control protocol to control disease spread through this route.
First to recommend our holistic approach (where everything is important to get it right) and achieve our goal of helping people grow great heifers and ensure a desirable result for our customers.
You might ask, how can one company be so good at being first?  From early days under the leadership of Ian Wickham  the company has applied a systems thinking approach.  Systems thinking identifies the interactions between different parts of a system – humans, animals, the land, weather – and ensures they deliver more than the sum of the parts.
Our focus has been to take the knowledge we have acquired and continuously expand on that knowledge so that we derive wisdom which we are happy to share. That is how confident we are in our ability to continue leading.
Long lasting, mutually beneficial relationships
Your perspectives for the future are the focal point of our approach.
Grazing contracts are twelve to eighteen months in length and represent big investment from owners, and growers, in time and money. For owners the investment goes beyond that as future cashflows are determined by the health of the returning in calf heifers – bigger healthier animals have greater in calf rates and produce more milk.
Forging solid business relationships seems simple on the surface, but these ties require time and effort.  Just as we work hard at producing positive relationships within our team, we recognise the importance of developing relationships with our growers and owners.  It is not just about short term gains but about the long term development of the New Zealand Dairy herd.
Some of our customers (and now their children) have been with us for over thirty years.
At all times our focus is on ensuring great returns for our owner and grower farmers.
Below are a small selection of comments from our farmers.
Thanks for a great job all round.
Heifers are nice and quiet and look good. I have already told 6 of my neighbours about your quality service.
We found NZ grazing to be incredibly professional and organised. It has a program that is put in place for us to follow and everything is very clear. It is about having good people and good relationships as problems do pop up.
They are always positive and looking for solutions to these situations.
The 21 borns are the heaviest heifers we have ever had. Thank you to our grower for their hard work through both easy and tough conditions. I'm very impressed.
They look good, truck driver said they were some of the best weighted heifers they had carted home.