"To get change,  you have to make change"
That's nothing new and neither are the stories we hear of disastrous private dairy heifer grazing arrangements dairy farmers come to us with.
We were recently reminded of one such case.  Last years in calf R2 (2018 born) heifers coming home from private grazing at 370kg as a cross bred heifer.  This is at least 60kg below where they should have been and the dairy farmer is now wearing the long term costs of this.
Aside from having 17% of those heifers empty at the end of their first lactation, they are also down 10,000 kg Milk solids in a better season than last year.  By my figures this is starting to look like$100,000 and that's not including the continued effects that will roll into next season; more 2018 born empty heifers after their second lactation and more feed not going into the vat with mature growth occurring later in life.
So when do these heifers start paying their way and contributing to your bottom line? Heifer wastage is one of NZ dairy farming's biggest costs:
20% of replacement calves do not make it to their first lactation
60% of replacements are lost by 4th lactation
The average age of the NZ dairy cow is 4 years old.  ie only produces milk for 3 lactations
Just because your heifers are not visible on the dairy platform (where you are) doesn't mean they should be forgotten. They need to be visible and focused on regularly to have a successful entry into the herd.  They are the future of your dairy herd, and are the biggest age group in your herd. These animals have a major impact on your whole herd reproductive performance.
Growing dairy heifers needs to be assessed regularly with actual growth performance compared to set growth targets.
"Every day is a growing day".
"To get change you have to make change"
At NZ Grazing we are the heifer grazing experts – we can help you make change. Our complete heifer grazing package includes:
NZ Grazing weigh heifers every 30-45 days – the most regular heifer weighing out there!
Each weigh we provide a comprehensive report – know how they are performing at a glance relative to targets – we keep the focus on your heifers so they don't become forgotten
It's our time not your time to keep your heifers meeting or exceeding targets
We are accountable all the way. Pay only for the feed the heifers have eaten.
We are always just one phone call away.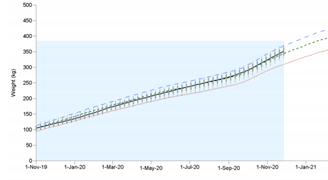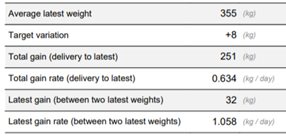 Set your herd up to succeed with well grown heifers entering the herd.
.
Unproductive heifers look like this:
producing 300kg MS in their first lactation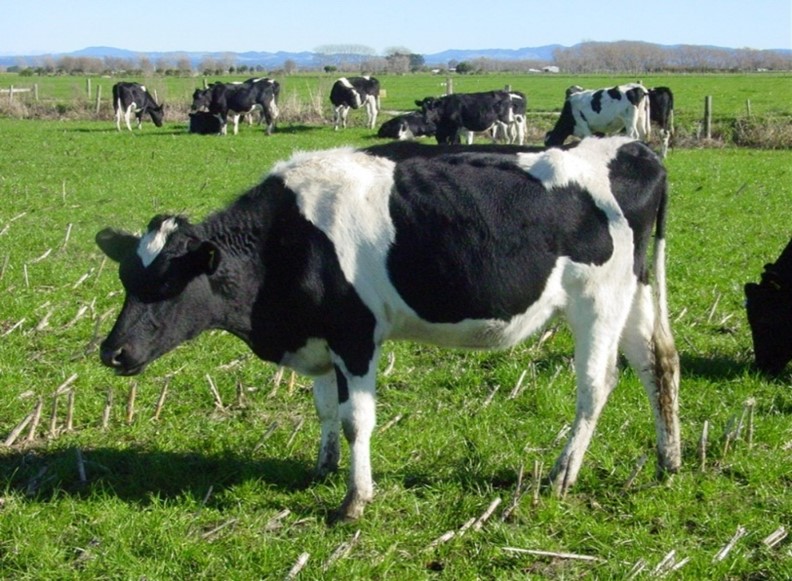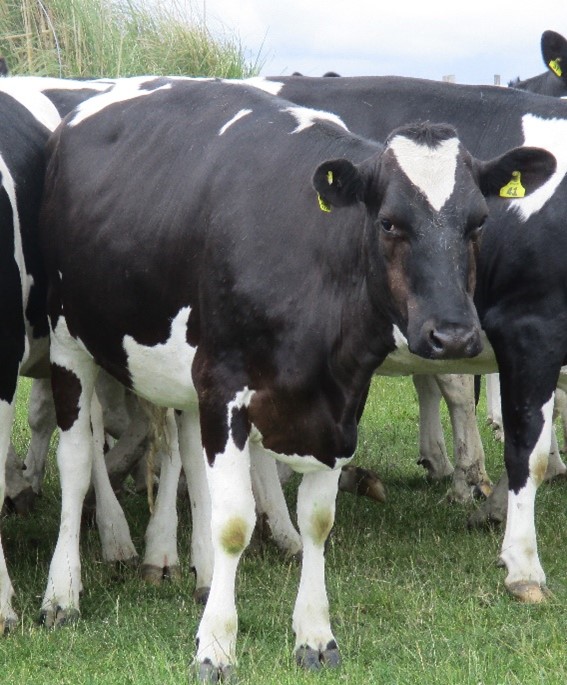 Productive heifers look like this and produce at least 25%  more in their first lactation ie 375 kgMS @ $7.30/kg MS = $550 more per heifer in her first lactation.
Additionally,there will be an increase in the second season production and improved fertility; with less wastage through involuntary culling.
Stop the wastage of investment in AB/improved genetics by trying to save on heifer grazing costs.  Ensure your incalf heifers reach the cowshed door in optimum condition.
Good heifer grazing management is an asset long after the grazing fees are paid.
Make your heifers count, prepare them for a long and successful lactating life – aim for more and let NZ Grazing take the hassle out of managing your heifers – make the change to NZ Grazing today.
Don't take our word for it:
Our 59 in-calf heifers came back home to the dairy farm last Wednesday after being off farm since weaning in late spring 2019. They then went to the runoff till early May 2020 when they entered the New Zealand Grazing system. Since then, on average, they have put on 274kg to now be an average of 468kg. Incredibly, we have one overachieving heifer who has managed to reach 564kg.
https://www.facebook.com/dairyguruguys/posts/1068535096890110