HAWKE'S BAY & OPERATIONS MANAGER
Meet Bridget Clark
"I work with a great bunch of grower farmers who produce well-grown dairy stock to send home to their farmers."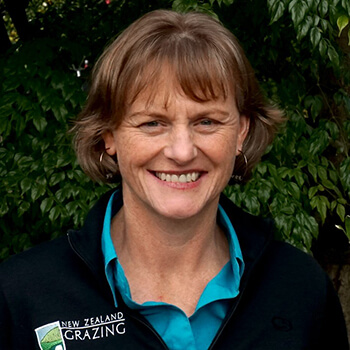 HAWKE'S BAY & OPERATIONS MANAGER
Bridget brings her experience in beef farming and working with dairy farm
production research to 

produce well-grown stock in the Hawke's Bay.
I grew up on a sheep and beef hill farm and have also dairy farmed in the Waikato and Manawatu as well as working in dairy farm production research. My background in both dry stock and dairy farming has given me a greater understanding of the clients I work with.
In the Hawke's Bay, I mostly work with grower farmers, as the region has a greater density of dry-stock farmers than dairy farmers. As a region, the Hawke's Bay is known for getting a little dry in the summer and the result of this is, my client farmers know how to farm for a dry period and tend to have lower or coping stocking rates. I work with a great bunch of grower farmers who produce well-grown dairy stock to send home to their farmers.
I also work closely with Field Technician Trewey Black (see below), who has a lifetime association with sheep and beef farming and caring for livestock. She loves getting out and about, visiting our grower farmers and weighing and vaccinating heifers.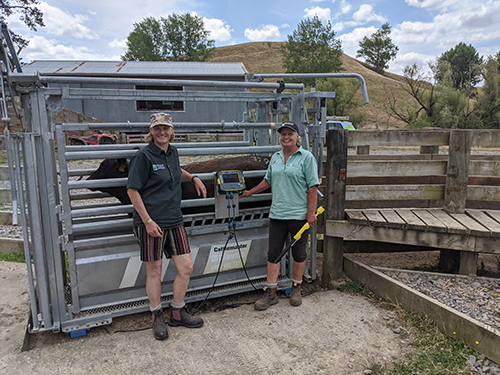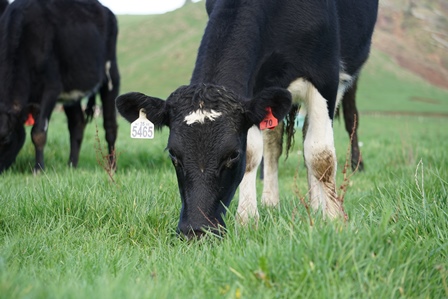 As well as being the Hawke's Bay Service Manager, I am also the NZ Grazing Operations Manager – liaising with a great team of Service Managers throughout New Zealand. Our team all have farming backgrounds and we all enjoy working with farmers from our dairy farmer sock owners, through to our dry stock grazing farmers. 
I would love the chance to chat about how stock management can add profit to your business and take the stress out of managing stock on your farm.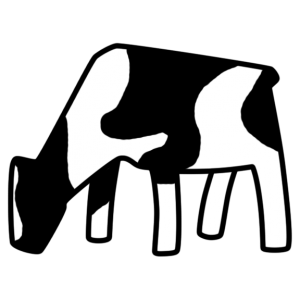 Contact Bridget