Case Study
Stanley and Jeffrey White, White Brothers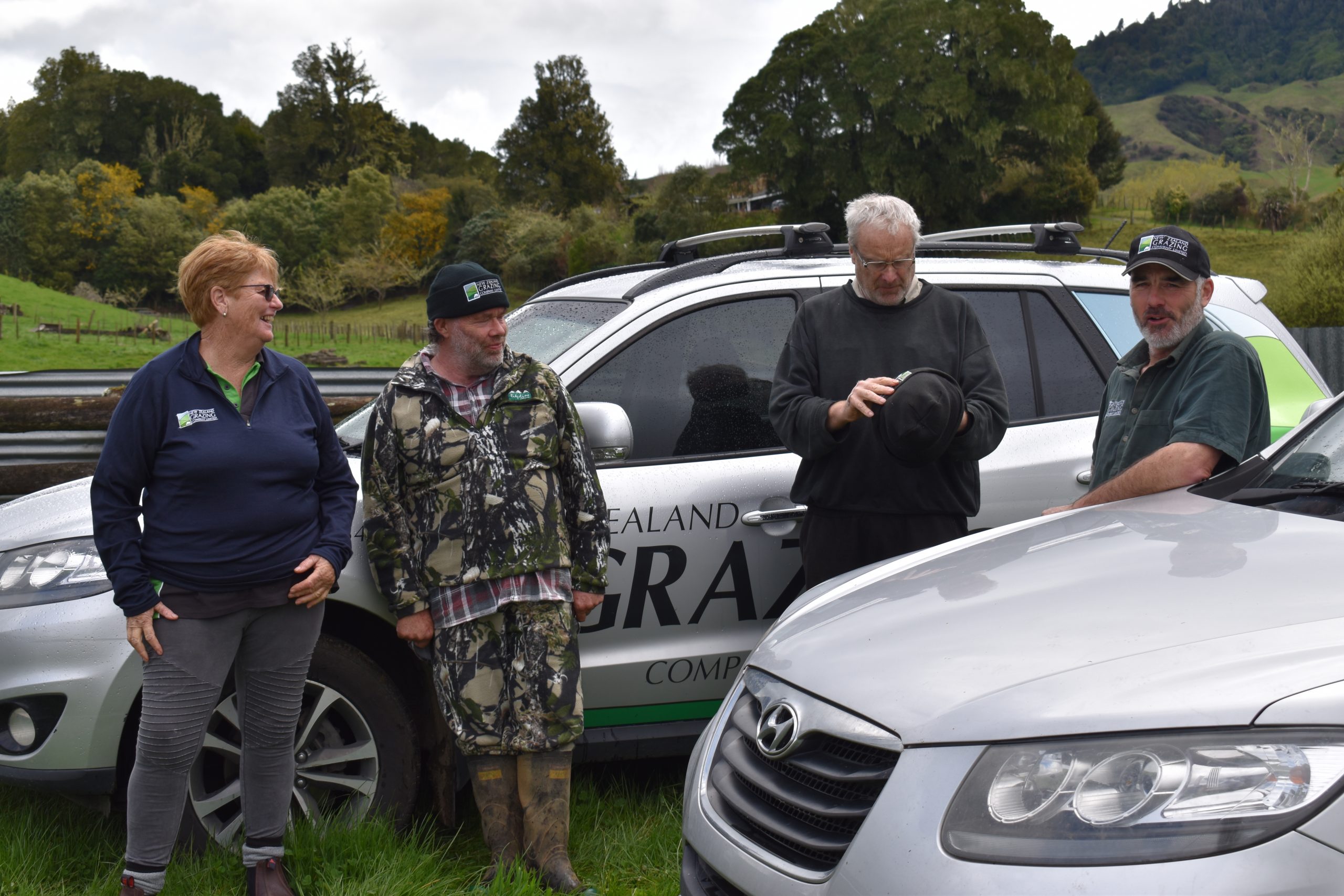 Stanley and Jeffrey White farm around 240 Hectares (including some forest) in the rugged country between Waitomo Caves and Marokopa Beach.  They have been growers for NZ Grazing for over 20 years and continue to return excellent heifers to their owners
The White Brother's farm was originally bought by their father in 1962 "before the boys were born".  Jeffrey then worked with his dad for fifteen or twenty years before their dad passed away eight years ago.  The business is run as a family partnership with Jeffrey and Stanley working together on the farm to continue improving the land upon which they farm 300 NZG stock,
Mandy Damsteegt, Service Manager
The White Brothers farm is remarkable on the Caves Te Anga Road for the tidiness of its fencing, the orderly tracks,  and the absence of weeds.  The farm has benefited from sixty years of continuous improvement and following good farming practice.  Working alongside Service Managers from New Zealand Grazing has allowed them to keep up to date – most recently in how they used palm kernel to supplement herd growth in the dry seasons of 2020 and 2021.  As Jeffrey said "We are in a fortunate position of not having to overstock, so we can focus on the growth of the animals"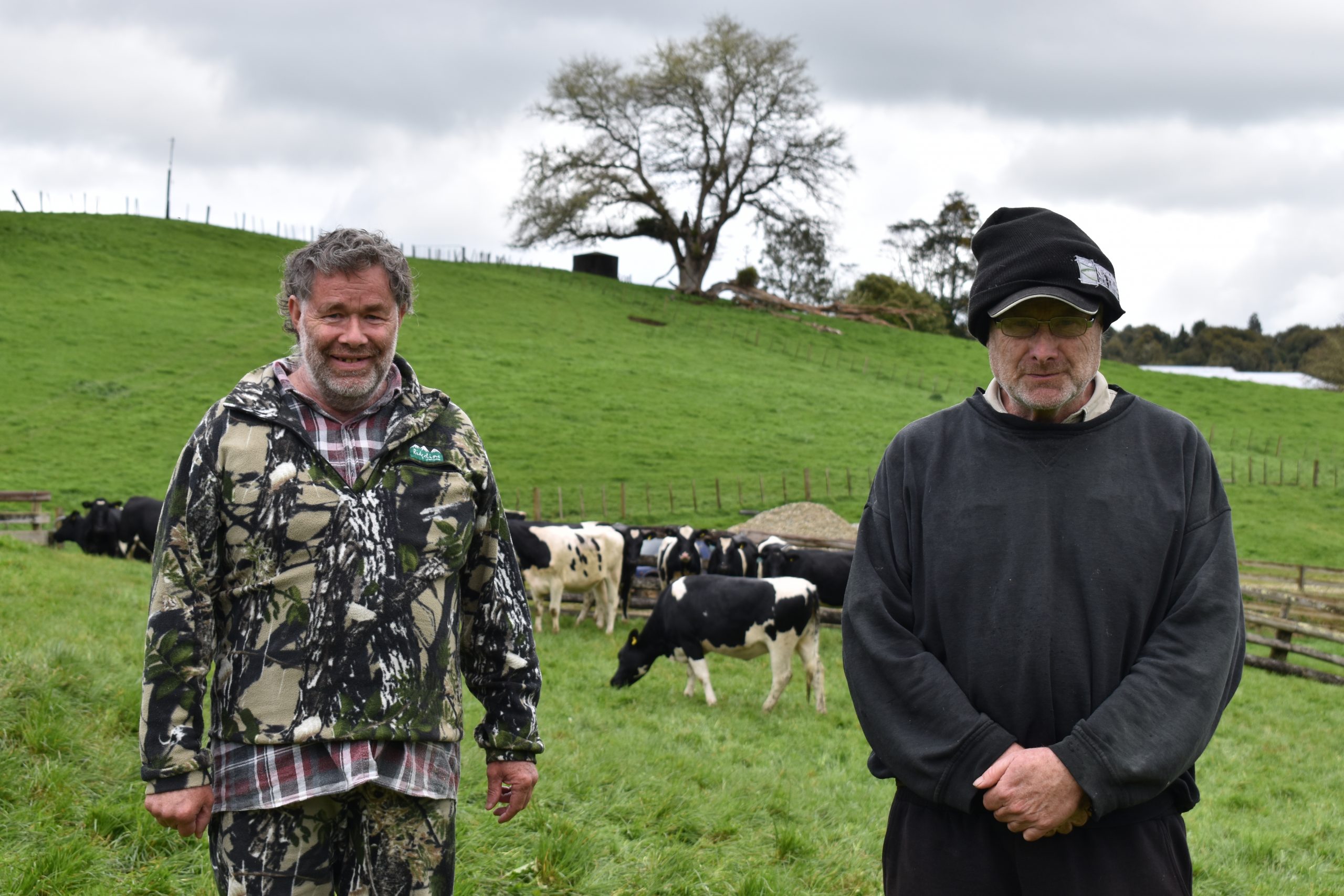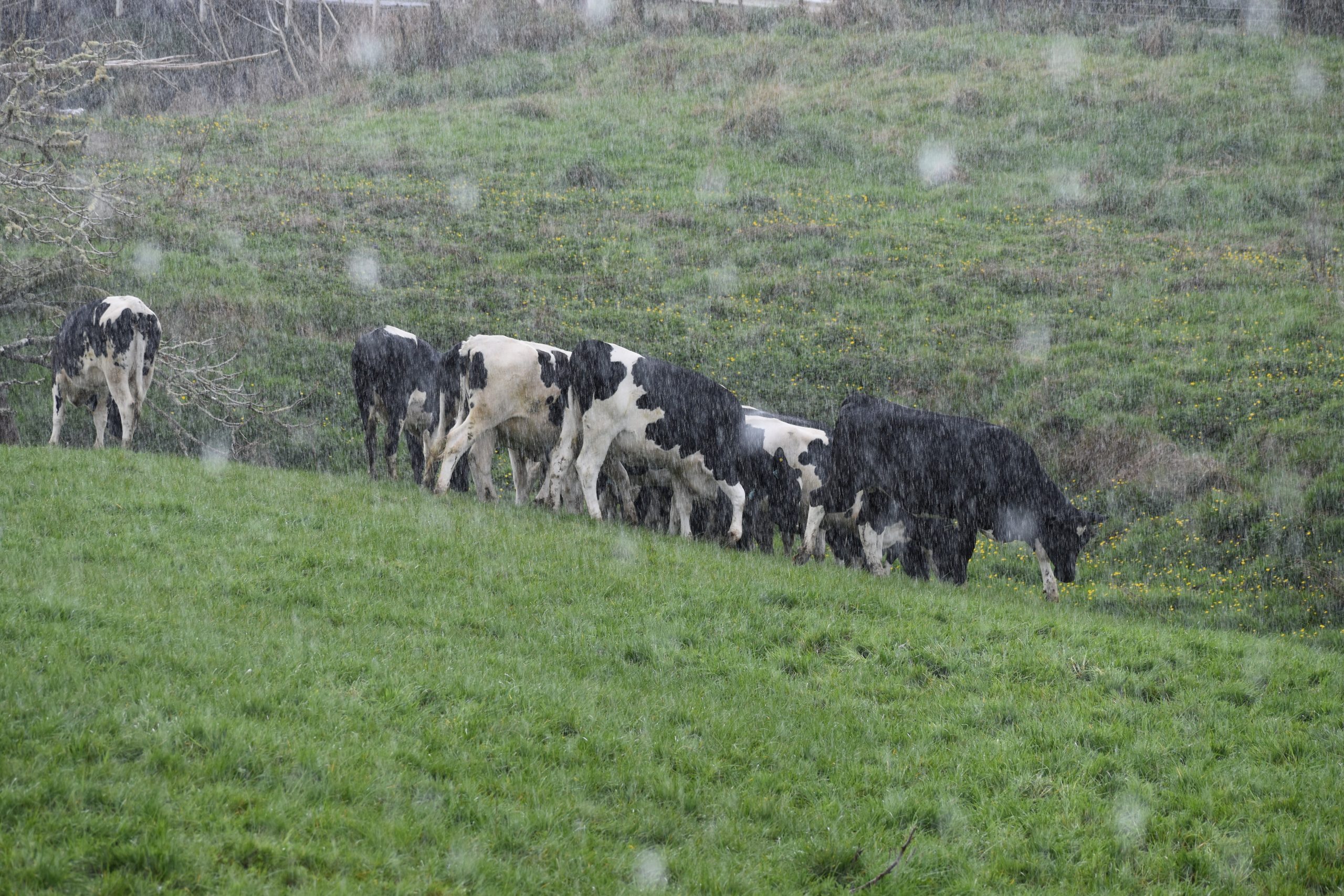 How did you find out about NZ Grazing Company?
Neither of the brothers can remember why their dad started to use NZ Grazing.  NZ Grazing has always been supplying the dairy heifers to grow on their property. They stay with NZ grazing because as Jeffrey says "It is better the devil you know"  but did add " that it was great to have good stock arriving on the property, it makes our job easier" 
What do you value about working with NZ Grazing?
While neither of the brothers are computer literate they are able to understand the MDM reports.  According to Stanley  "The MDM reports give us all we need to know" and "anything that we don't understand we can ask Mandy"
They are prompt in calling the office if they believe a payment is delayed.  Stanley is particularly proud of the cattle yards which he designed and built over a number of years.  "When you are weighing stock you have to keep dry" he reckons.
As you can see our Field Technician, Kevin, is able to remain calm as the heifers go through for their regular weighing under Stanley's watchful eye.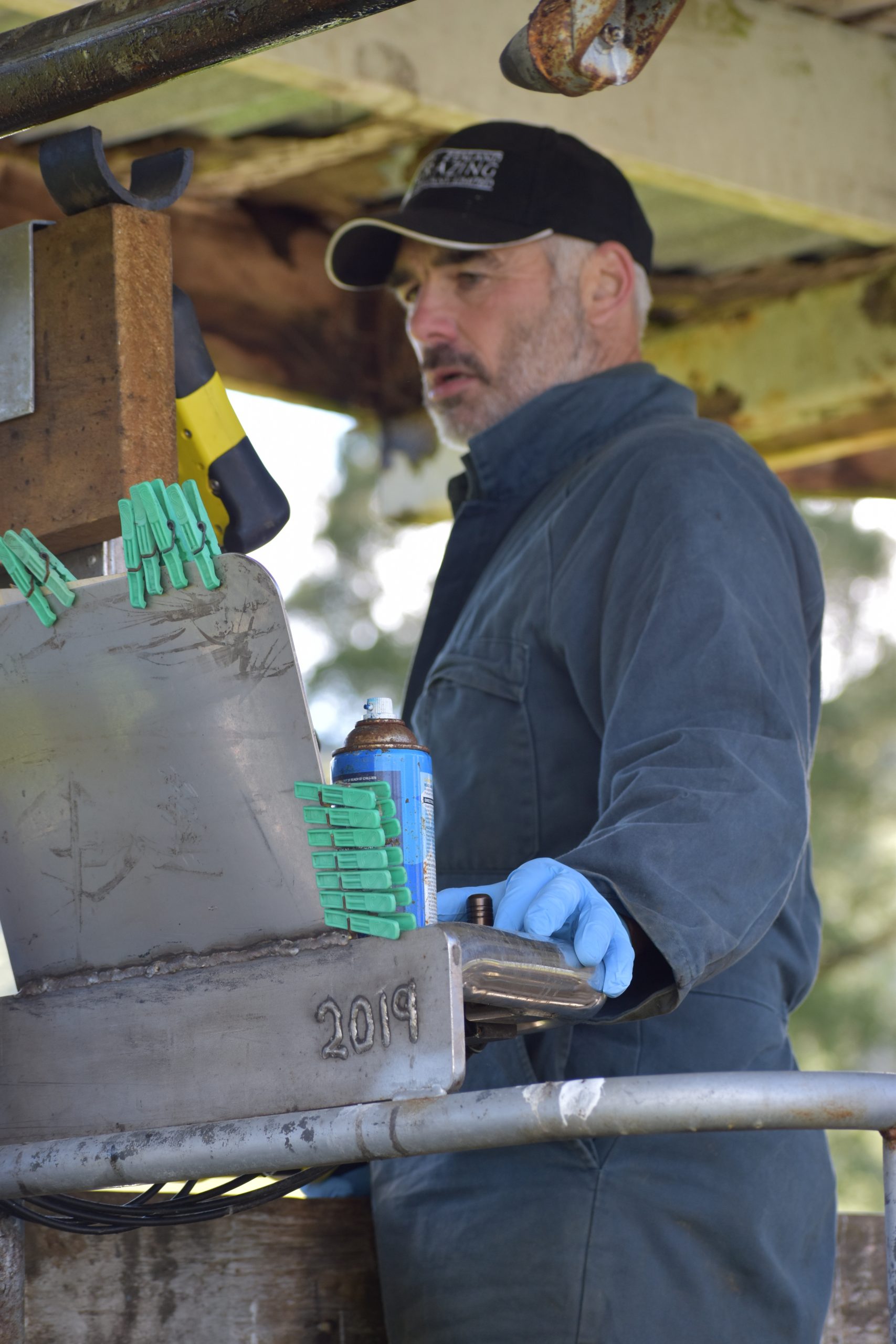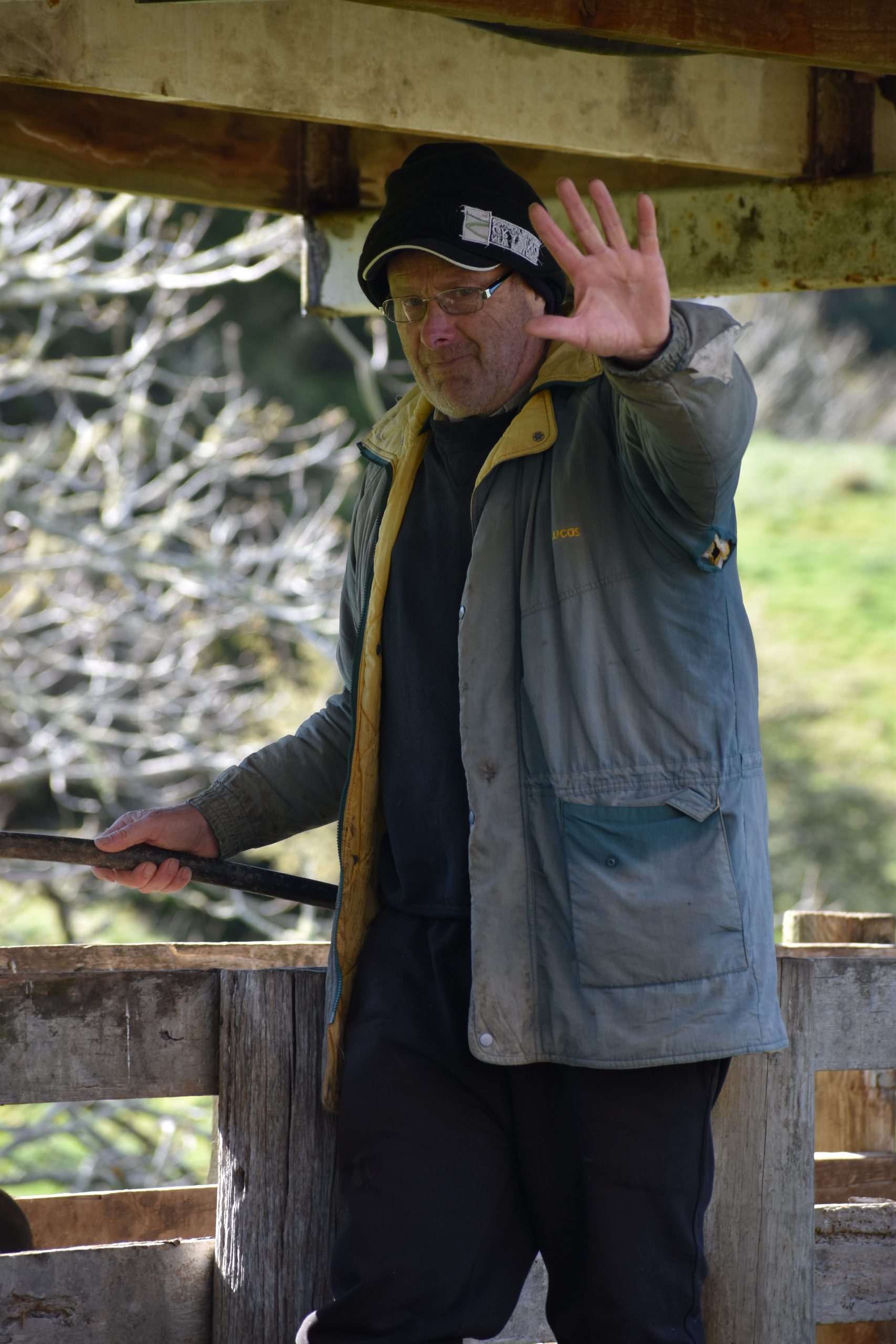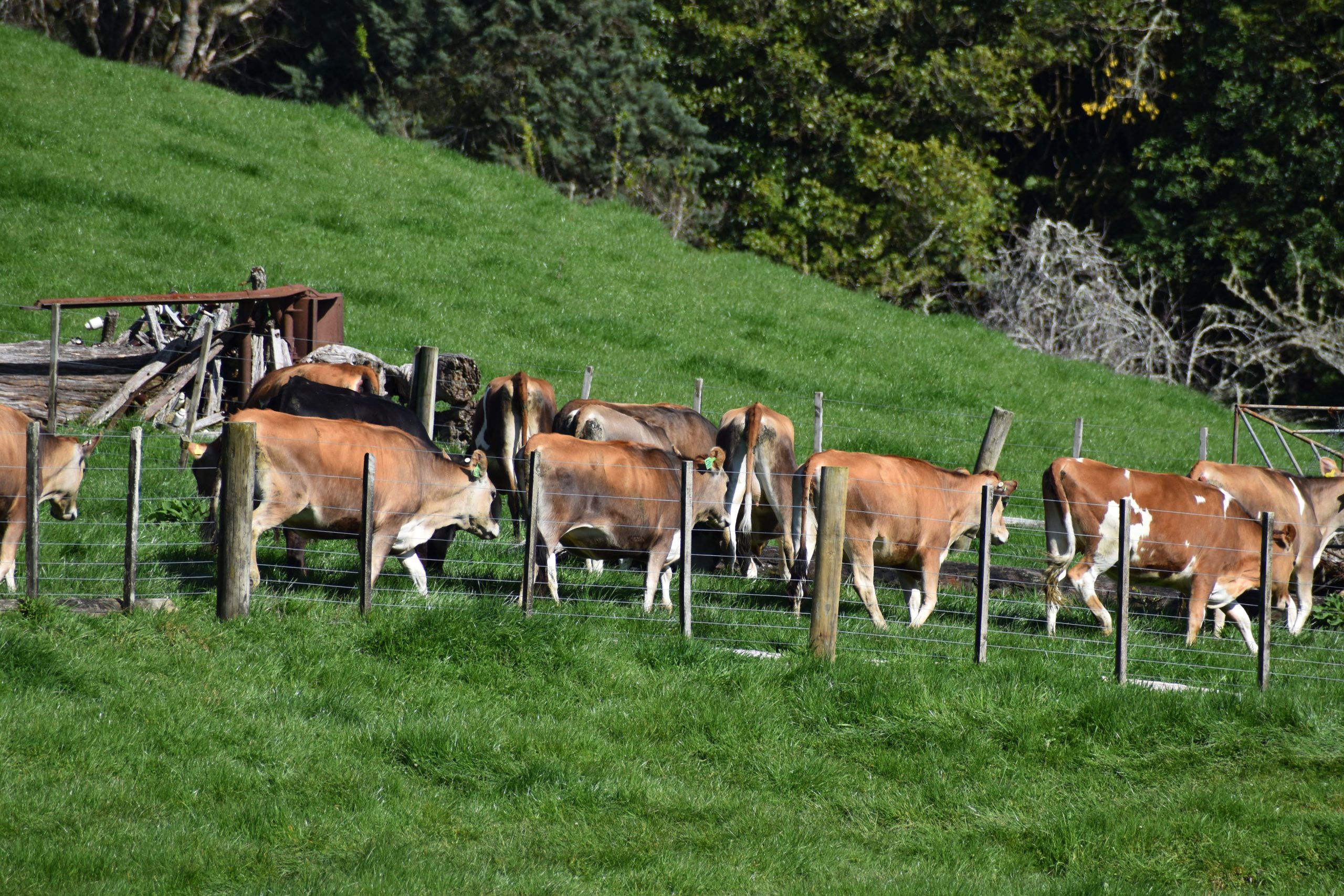 What do you do in your spare time?
 Jeffrey " I like going for a hunt or a fish (he has a couple of striking boar heads preserved and mounted in his lounge).  I also enjoy driving into Otorohanga and meeting with some friends to discuss the news of the day and solve the world's problems.  When I have got time I listen to a bit of Jamie McKay on the radio to see what is happening in the farming world"
Stanley "I listen to talkback a little and read a lot.  Mostly I am a tinkerer.  I was placed second in a radio competition for my development of a gudgeon spanner.  It was a really neat, practical tool.  Mysteriously, one of the big farm companies had something similar come out just afterwards."
Any closing thoughts ?
Jeffrey enjoys farming but worries a little about the future.  "When Stanley and I can farm no longer  we will probably have to sell the farm.  It is tough for the young ones coming into the business.  It is a lot of money to buy a farm and the banks put a lot of pressure on them.  There are an increasing amount of regulations to follow.  I am not sure how young farmers are able to keep up.
Stanley, also enjoys his lifestyle "I can see how some of the younger ones would find it difficult to do what we have done. But this is a really great spot and there is plenty to do to keep us busy"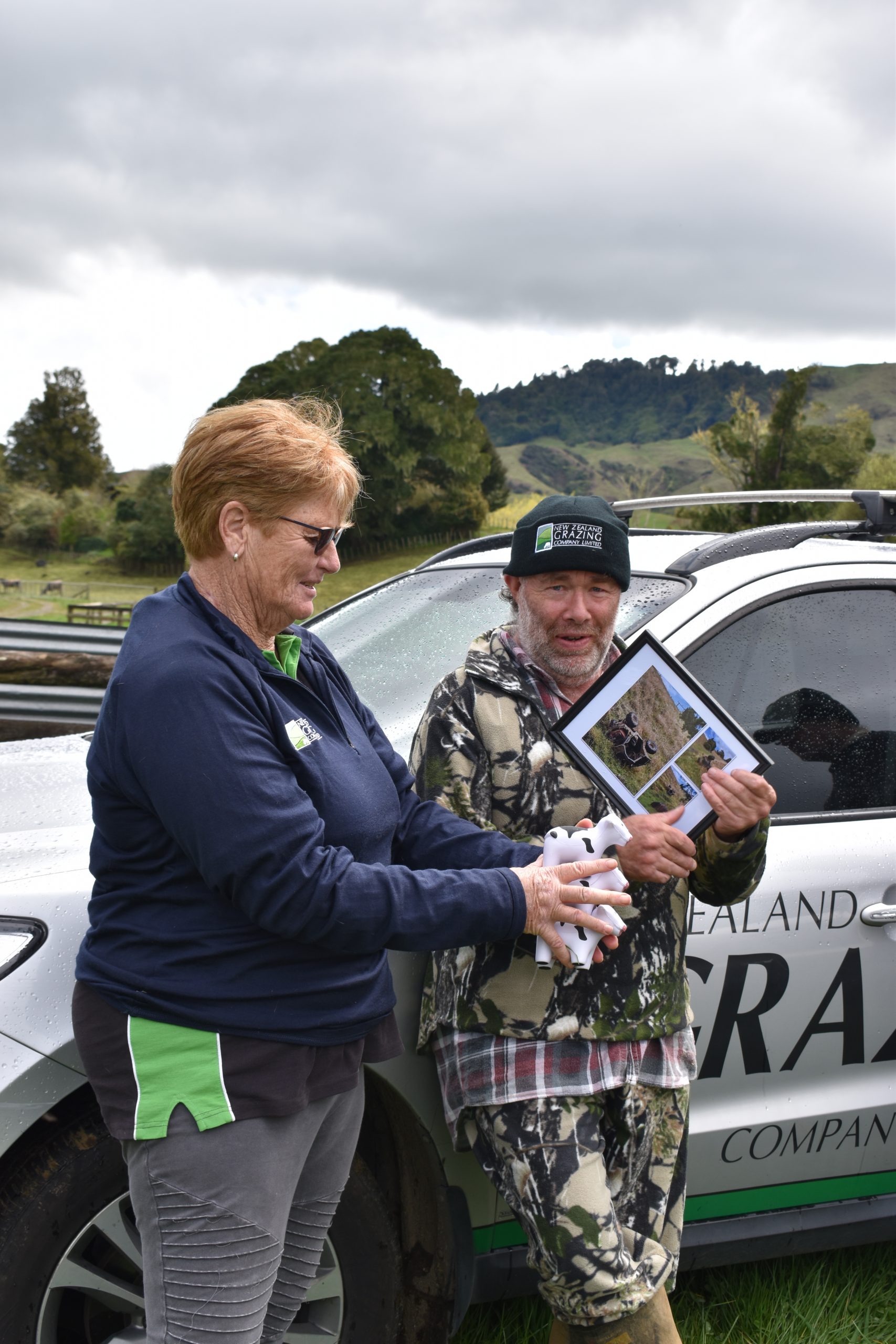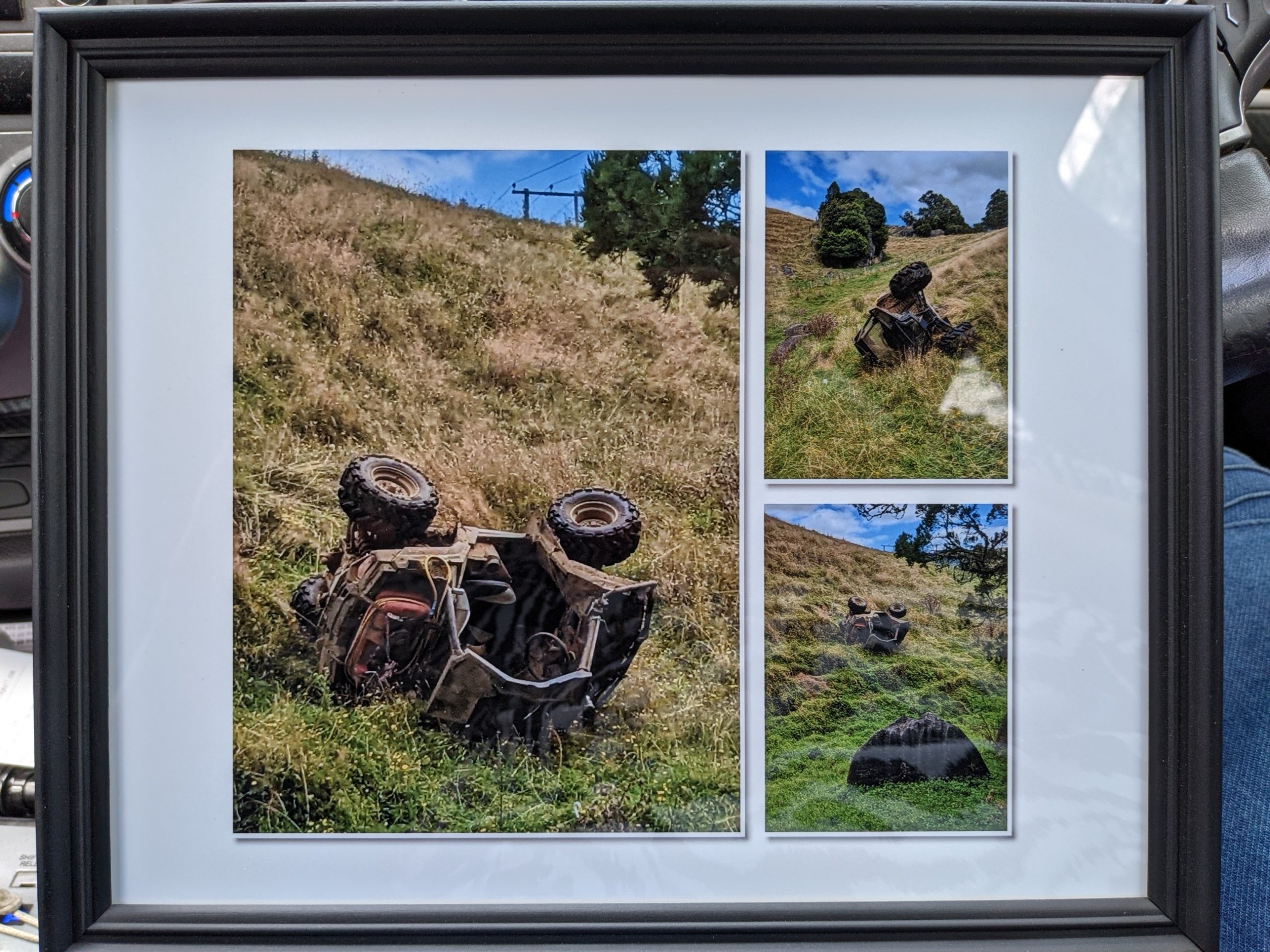 A special request to take care on the farm.
In early 2021 Service Manager, Mandy, and Field Technician, Kevin, turned up on farm to complete the regular weigh to find that Jeffrey had been in a accident.  His four wheel UTV had rolled multiple times down a steep incline.  He had been pinned under the UTV, but was able to crawl out and get some help.  Stanley heard him and helped him up to the house to wait for the ambulance to arrive. The ambulance took him to the hospital where he discovered that he had suffered five broken ribs; a broken collarbone; and a badly broken shoulder.  Now 12 months later he is still having ongoing treatment.
Our team took some photos of the accident scene and you can see this being presented to Jeffrey above.
Stanley, who was himself recovering from a medical issues at the time, was particularly grateful for Mandy's help.  Mandy arranged for the removal of some animals early and ensured that her team was there longer hours to help Stanley with any additional things that might have been required around the farm.
 Please take care out there
We take the hassle out of managing your dairy heifers.