Case Study
The Wade's of Otane in the
Hawkes Bay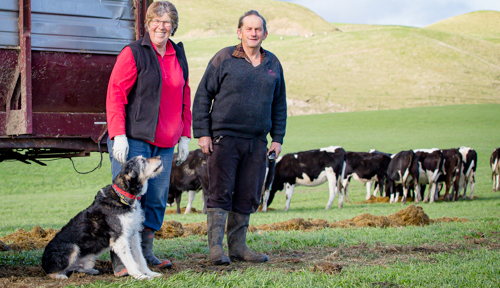 Barry and Glenda Wade's Farm is 347 Hectares in Central Hawkes Bay.
NZ Grazing is enjoying working with a fairly new grower farmer, The Wades near Otane who are demonstrating their ability to turn around previously underperforming heifers, knowing how to feed dairy heifers and with a keen eye for detail.
Bridget Clark, Service Manager Hawkes Bay
Barry and Glenda Wade's farm is 347 hectares in Central Hawkes Bay, some flat but the majority is rolling and with some steeper contour at the back of the property. There is 18 hectares of pine trees and the remainder is grazing land. Barry and Glenda moved here from Taumarunui 5 years ago where they farmed there for 10 years on steeper sheep country. Prior to Taumarunui they farmed leased farms near Rotorua at the western end near lake Rotoiti. When farming at Rotorua they reared a lot of calves selling some and some they took through killing at 600+ kg. This gave then the deposit to buy their Taumarunui farm.
Glenda grew up on a dairy farm and all three of Barry and Glenda's adult children are dairy farming, two in the Waikato and one a recent dairy farm owner near Norsewood.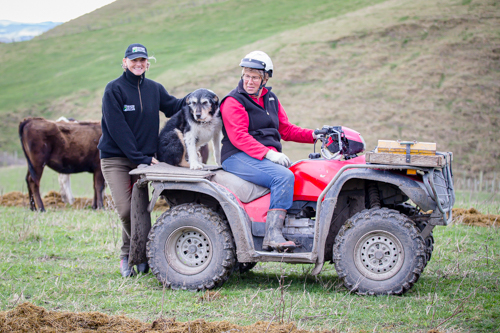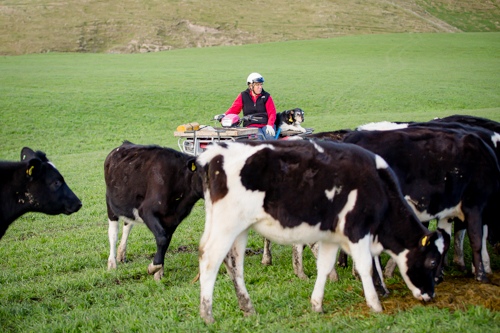 How did you find out about NZ Grazing Company?
We had seen the sign-written cars around Hawkes Bay and our dairy farmer son coaches rugby and knew one of your previous staff so he enquired about getting some heifers for us to graze. We had been grazing 350 heifers for our son while he was on a larger sharemilking job but he then bought a smaller dairy farm and reduced his stock numbers. We still graze heifers for him but needed more dairy heifers so this year joined with NZ Grazing to graze up to 200 heifers with NZ Grazing.
What do you value about working with NZ Grazing?
We get a lot out of the monthly report which has a lot of detail so you can see those performing really well and those that are not. The field Technician Trewey marks the poorer ones when she is weighing so we can keep a close eye on them, this is really helpful.
The security of payment is another big plus – we don't have to chase up the dairy farmers who haven't paid us.
The animal health payment is good we can get on and sort out health problems and do the drenching when we want the heifers drenched. We are not waiting on the dairy farmer to supply the drench and in the meantime watching heifers incur a worm burden.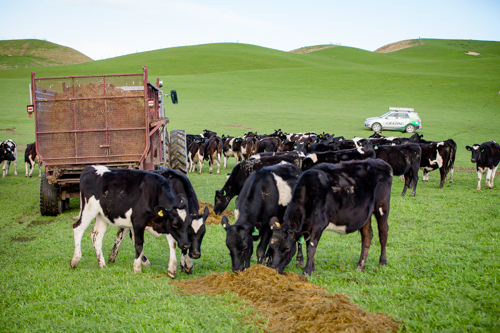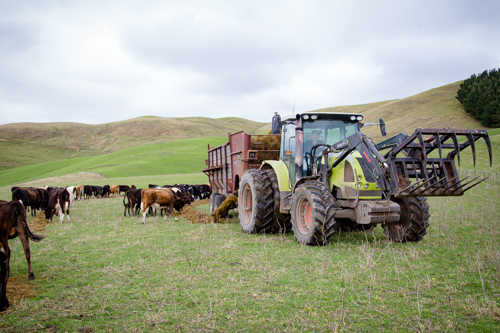 What type of grower farmers would benefit working with NZ Grazing?
Those grazing farmers who are fairly progressive and want to produce quality stock. You've got to look after them and keep them growing. 
Grazing income is a good way for young farmers to get into/expand their farming operation as they don't have to outlay funds to purchase stock, and can use some of this income for development or stock purchase.  
 Being a grazing farmer with NZ Grazing  means you are only dealing with NZ Grazing people and not all the dairy farmers who own the heifers, NZG sort out all the mating dates and coordination of bulls, which simplifies things so we can get on farming.
Would you recommend others to become grower farmers with NZ Grazing?
Grazing dairy heifers gives you diversity of income and you know your getting paid each month. For us this has allowed us to do more development work on our farm.
We take the hassle out of managing your dairy heifers.