Case Study
Graham Brown of Northland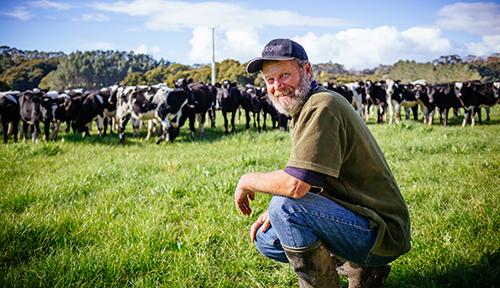 Situated in Northland, Graham Brown has been working with NZ Grazing for the past 10 years.
With over 4000 animals managed over the last 10 years Graham Brown is an experienced grower farmer. Over this time his average performance for the animals he manages is to return them at 40kgs over their target weight. Here, Graham talks about his experience.
For the last 25 years farming has been Grahams sole source of income and he has worked with the team at NZ Grazing since 2010. 
Prior to wokring with NZ Grazing Graham worked for his parents and their horticulture operation. During this time he leased properties as well as farming the home farm.
Now, Graham manages 3 main properties which include 2 blocks suitable for dairy and heifer grazing and third property that is more suited to beef and bulls.
Each property has a low stocking rate, which, for the dry Northland summers, allows him to get good animal performance. Here Graham talks to Ruth about his experience working with NZ Grazing.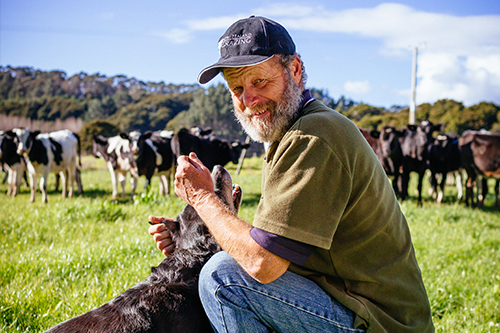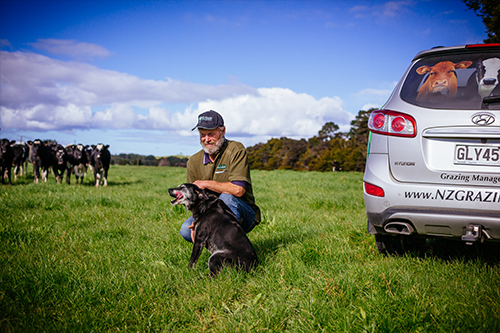 How did you find out about NZ Grazing Company?
Back in 2010, it would have been in one of the farming papers, not long after we had taken over a big lease operation,  the 400 ha beef block, this had also inherited a few big clients that had animals on the property and it was just a nightmare and disorganised. We were after good numbers of grazing animals and NZ grazing was working with silver fern farms grazing Friesian bulls, it was a very good option at the time.
Were you grazing dairy heifers before working NZ Grazing?
Yes. I have been grazing heifers for almost 25 years and my father did a bit even in the late 70s after he finished dairy farming. Things have changed a lot over the years.
What do you value about working with NZ Grazing?
Because we lease properties it's the guaranteed monthly income that I absolutely love.
I don't have to spend June, July and August and September chasing payments. When leasing properties you just can not run a business like that.
Working with one person instead of having to chase up different people for information on lines of animals really works for us.
I think the MDM is marvellous as we get paid for what we produce.
What is the biggest benefit to working with NZ Grazing?
The security of almost always having animals when we need them. The background support of everyone all talking to each other and problems that are happening in and around the area and country and sharing them.
We are never behind the eight ball, as we are weighing them every month and if there is an ordinary performance one month, we can act straight away.
Getting paid on time is defiantly a bonus this allows us to service our leases.
We love all the figures that the animals come with, the breading values and targets it allows us to identify individual animals and deal with them before there is a problem. It really suits our operation of needing the money on time and getting paid for exactly what we put into animals.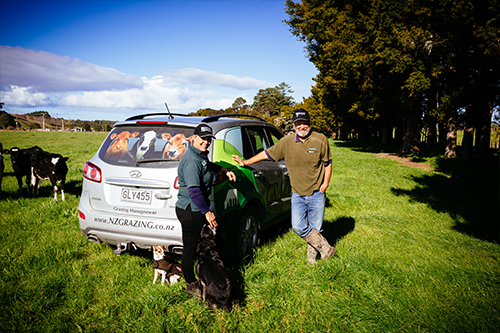 Has NZ Grazing performed as you hoped and why is this valuable to you?
Most definitely.  The progression of the contracts from the plain weigh gain to the MDM that NZ Grazing designed, the company obviously listened to the owners of the animals saying this was too much cost, and the cost can blow out. The grazing company developed a new payment system and we defiantly appreciate the benefits of the MDM. We feel we get paid well for doing a good job. This is a win-win for both parties.
The good thing is if we do an average job one month and the heifers are on target, we still get paid for everything the animals eat.
You definitely need to understand the contract,  as we have been doing it for so long, we are very happy with the little bit of extra work that we do with the monthly weighing that we get rewarded for the time and effort we put in.
What type of grower farmers do you think would benefit from working with NZ Grazing?
Someone who has very good animal husbandry and has extra grass now and again. Heifer grazing is a commitment so guys that want to find animals to eat a bit of extra grass it is not a good option.
Farmers with not a lot of capital, if you don't want to spend all your money and want a monthly income it works well.
If you're not going to be overstocked then this is a good option, you earn more by growing fewer animals better.
Dairy farmers wanting to get out of milking could take life easy and do animals well.
You need to be a person that can read a contract, understand it and know that there are no excuses for the weather, so understocking and growing grass is the best option. You should never run out of grass these days as it's so easy to grow.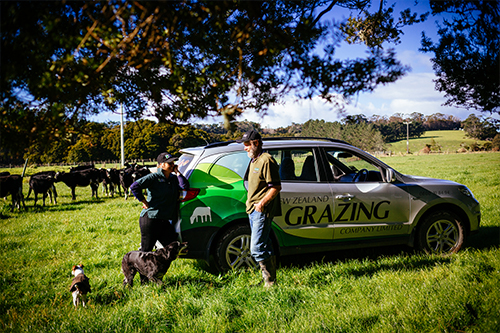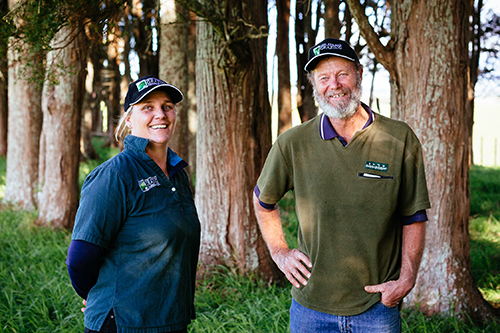 What is important for you, when taking heifers to graze from a dairy farmer?
We really like nice quiet well-handled fence friendly tagged, dehorned and well-grown heifers.
If the spring weaners are not weaned fully off the meal, we prefer for the heifers to come with some meal to help them transition, but if they are well grown and a good weight then they transition much better.
Autumn weaners it needs to be mandatory for them to come with some meal when they arrive the weather is just starting to get worse and the winter feed is more expensive, so it gives them a much better start.
What advice would you give to someone wanting to graze with NZ Grazing?
Never be afraid to ask for advice, whether it be from vets or  NZG grazing manager or Stock agents, find out what is going on in your area by talking to others,
Try not to be overstocked it makes your life more relaxed and everyone wins, the dairy farmers get back well-grown heifers, I earn well out of it and Ruth is happy!
We take the hassle out of managing your dairy heifers.