Case Study
Richie & Jacqui Law – Taihape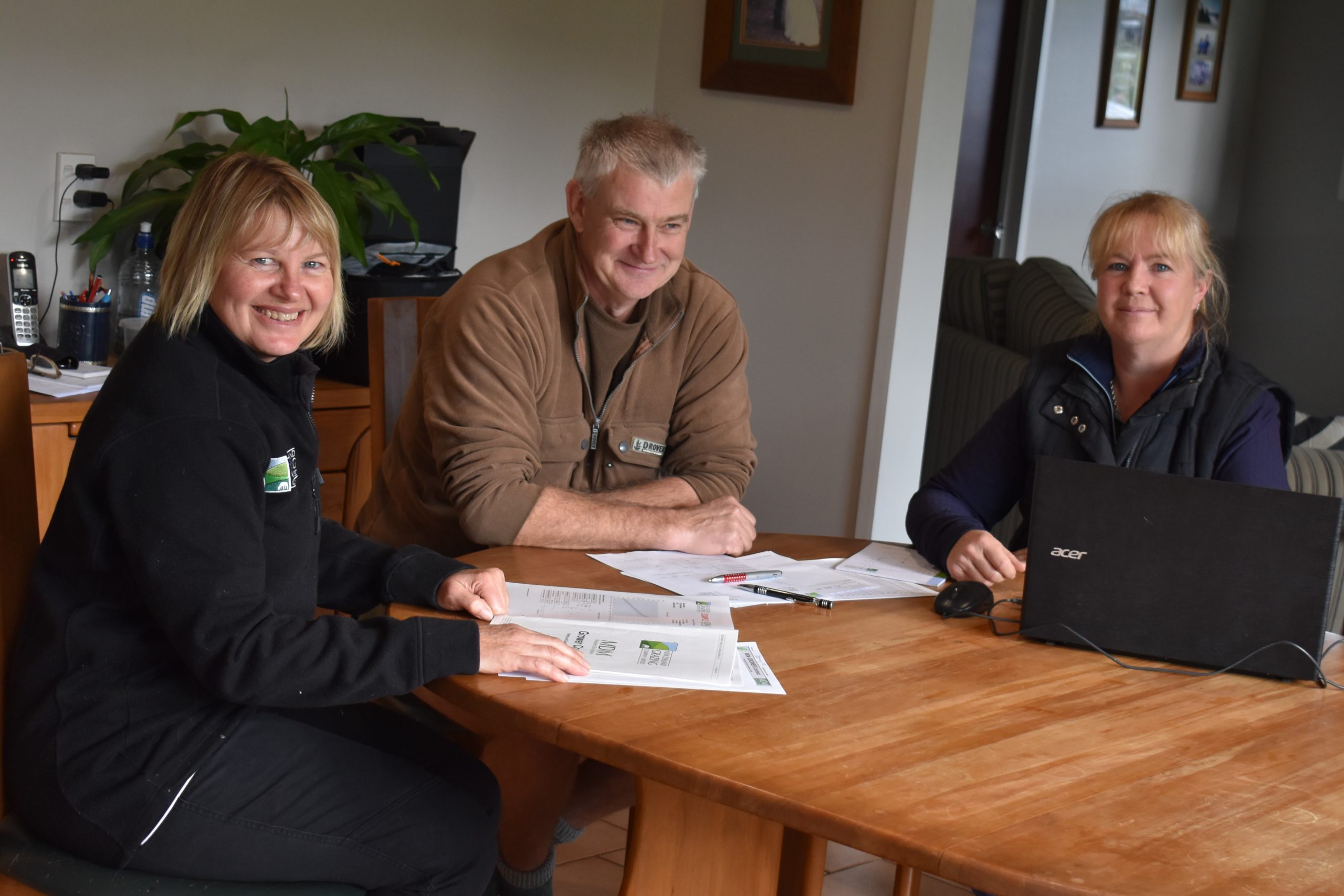 Richie and Jacqui Law are the current owners of property which has been in family hands for over 120 years.  
The property, which is just out of Taihape, shows the benefits of a long term view to sustainable development. Since their arrival at NZ Grazing in 2013; their constant questioning of their own performance; aided by the MDM reporting that NZ Grazing provides; has allowed them to become one of NZG highest performing growers.
Amanda Seddon, Service Manager
Richie and Jacqui operate a farm approximately 15kms southeast of Taihape that has been in the Law family for 120 years.  The 200 hectares consists of 60% river flats and 40% medium to steep hill country.  They have been farming on their own account there for over twenty years.  They ran a hay/baleage contracting business for approximately twelve years before stopping to focus on the farm and family.
 They are both actively involved in running the farm and Jacqui also takes care of the paperwork side of things including books and record keeping.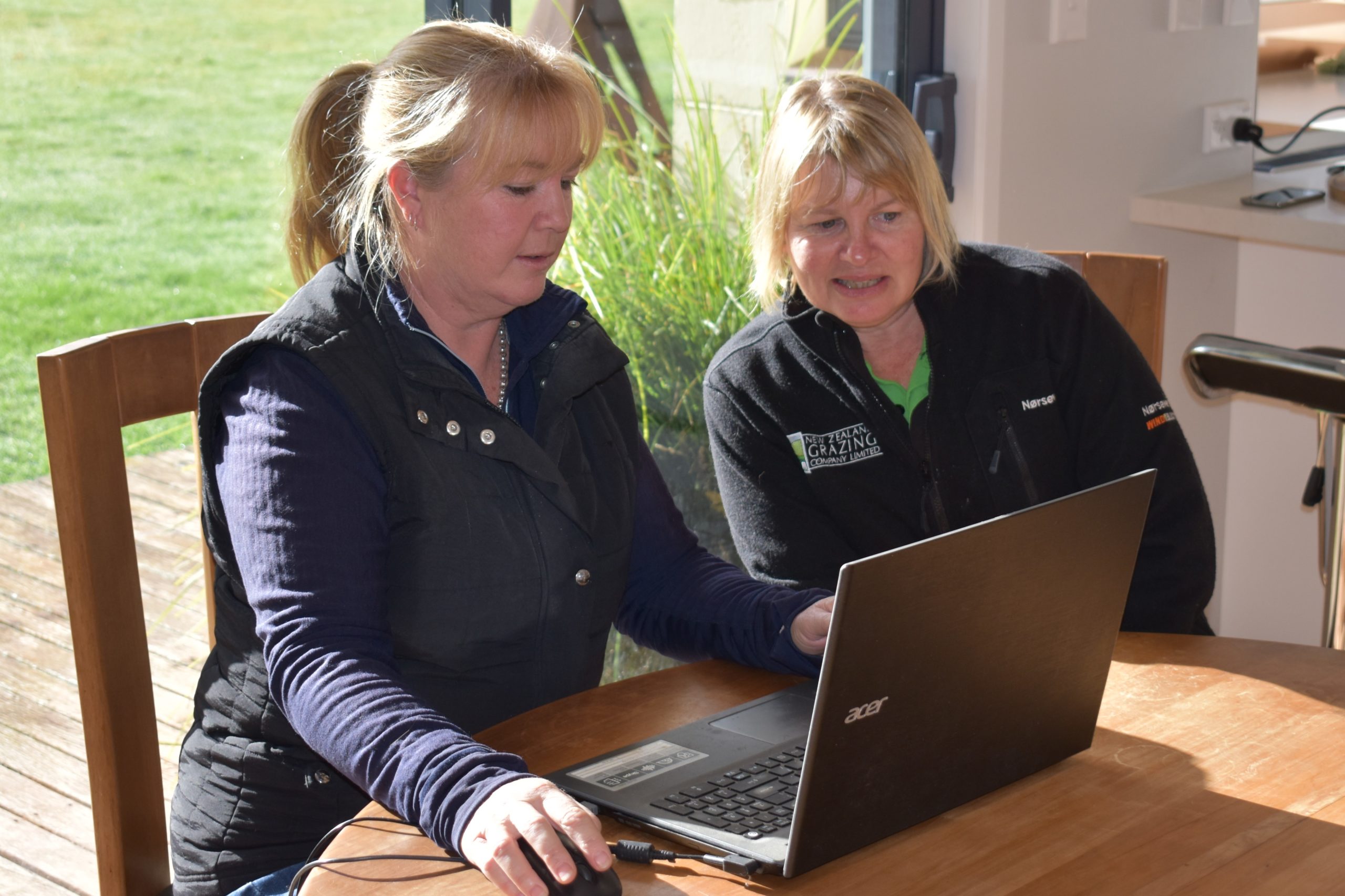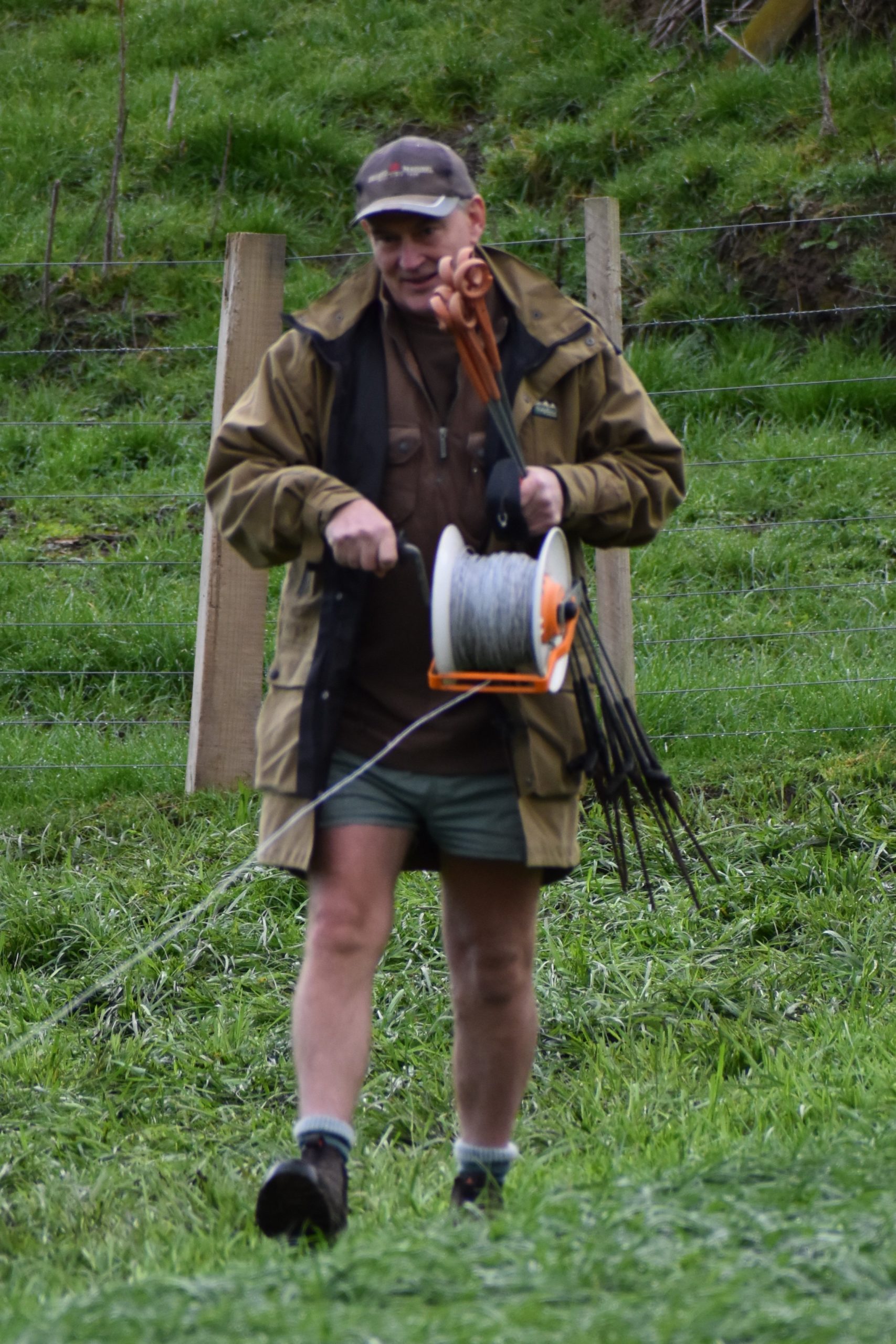 How did you find out about NZ Grazing Company?
We were not grazing heifers before moving to NZ Grazing.  The farm had previously run a beef herd that became non viable after an additional block of hill country was planted in trees. We then moved to rearing 250 – 300 of our own calves by milking a small number of dairy cows. 50% of these were sold as bulls at 200 – 250 kgs while the remaining beef cross were carried through to finishing.
 This worked well for many years, but we tired of milking twice a day and rearing calves, became a bit tiresome.  Having heifers to rear turning up at 100 + kgs was very appealing!  Alongside the cattle we also farmed deer and sheep.  While the deer no longer feature the sheep run on the hills that are not suitable for heifers
 In 2013 after having thought about heifer grazing as an option for our farming operation. We saw an advertisement in one of the farming papers for NZ Grazing.  We gave NZ Grazing a call;  had a visit from their Service Manager and have had heifers from them ever since.
What do you value about working with NZ Grazing?
Working with our Service Managers who we trust are doing their best for both the dairy owner, and us as graziers.  We feel we have built a good relationship with our managers who understand our farming practices and are always there with their support if required.
Working through NZ Grazing rather than directly with the heifer owners gives us comprehensive MDM reporting as well as security of good animals arriving on farm.
We find the MDM reports to be valuable tools with each individual animal recorded, and of course the monthly payments that those reports are a huge benefit for both cashflow and budgeting.  We are very happy with the relationship that we have with NZ Grazing and the results that have been achieved.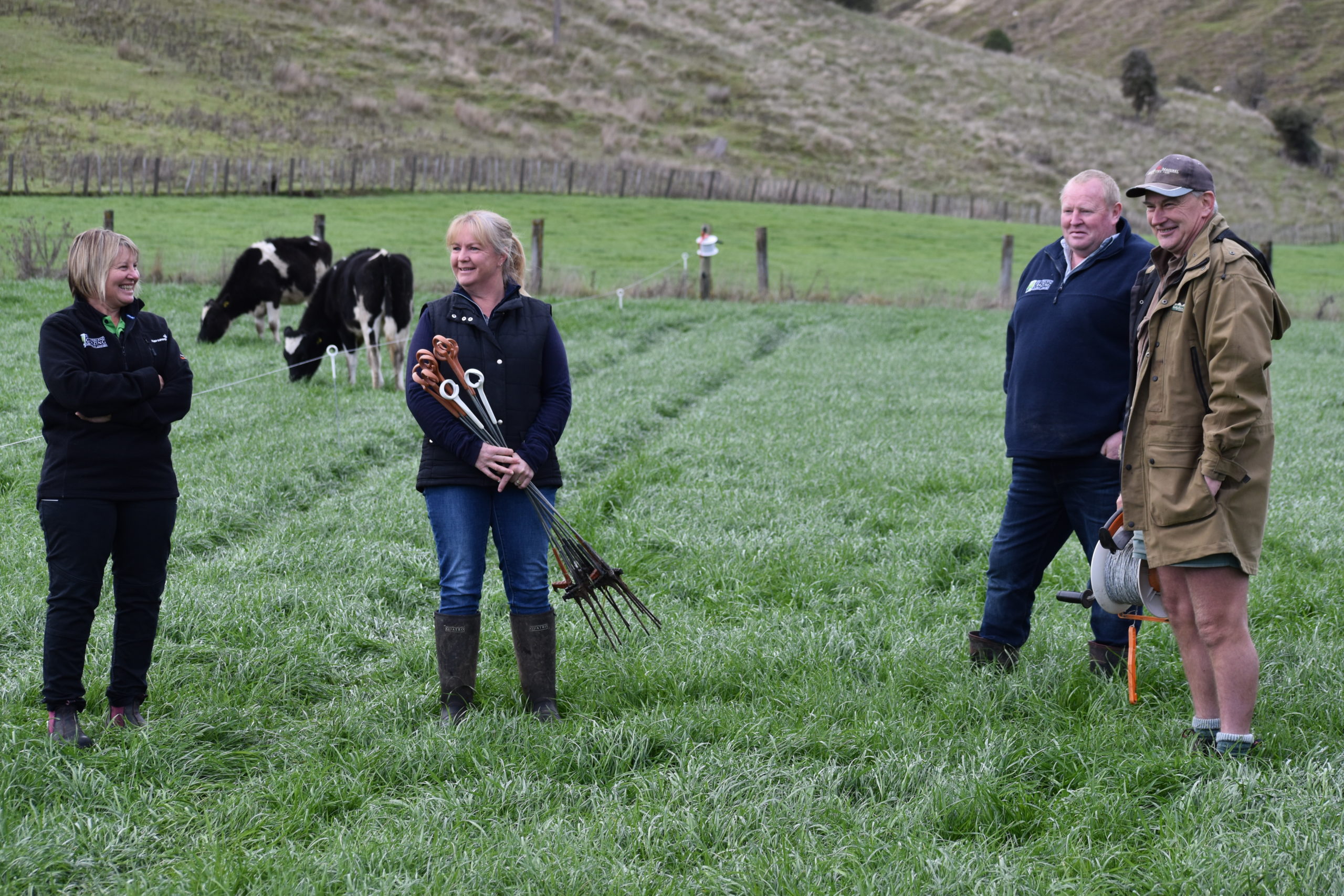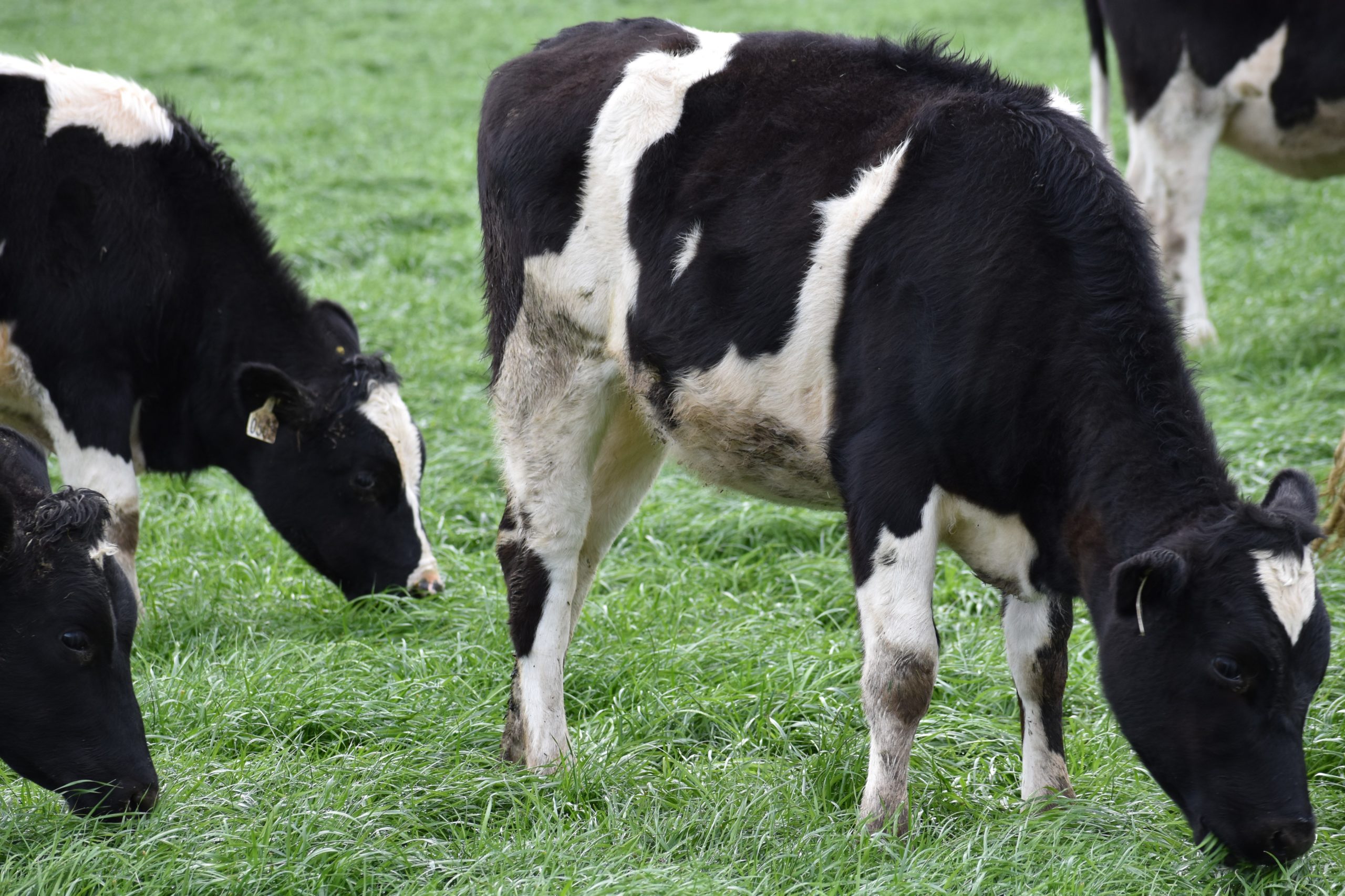 Has NZ Grazing performed as you hoped and why is this valuable to you?
Most definitely.  The progression of the contracts from the plain weigh gain to the MDM that NZ Grazing designed, the company obviously listened to the owners of the animals saying this was too much cost, and the cost can blow out. The grazing company developed a new payment system and we defiantly appreciate the benefits of the MDM. We feel we get paid well for doing a good job. This is a win-win for both parties.
The good thing is if we do an average job one month and the heifers are on target, we still get paid for everything the animals eat.
You definitely need to understand the contract,  as we have been doing it for so long, we are very happy with the little bit of extra work that we do with the monthly weighing that we get rewarded for the time and effort we put in.
Why do you think that you are so good at what you do?
Our theory is that to grow heifers to their full potential, means supplementing when required and stocking appropriately.  The MDM payment method means that the more you grow them the more you get paid – so win/win for both grower and owner.  Good animal husbandry and handling is important to keep heifers settled and quiet.  Good facilities certainly makes this a more pleasant experience for both stock and handlers.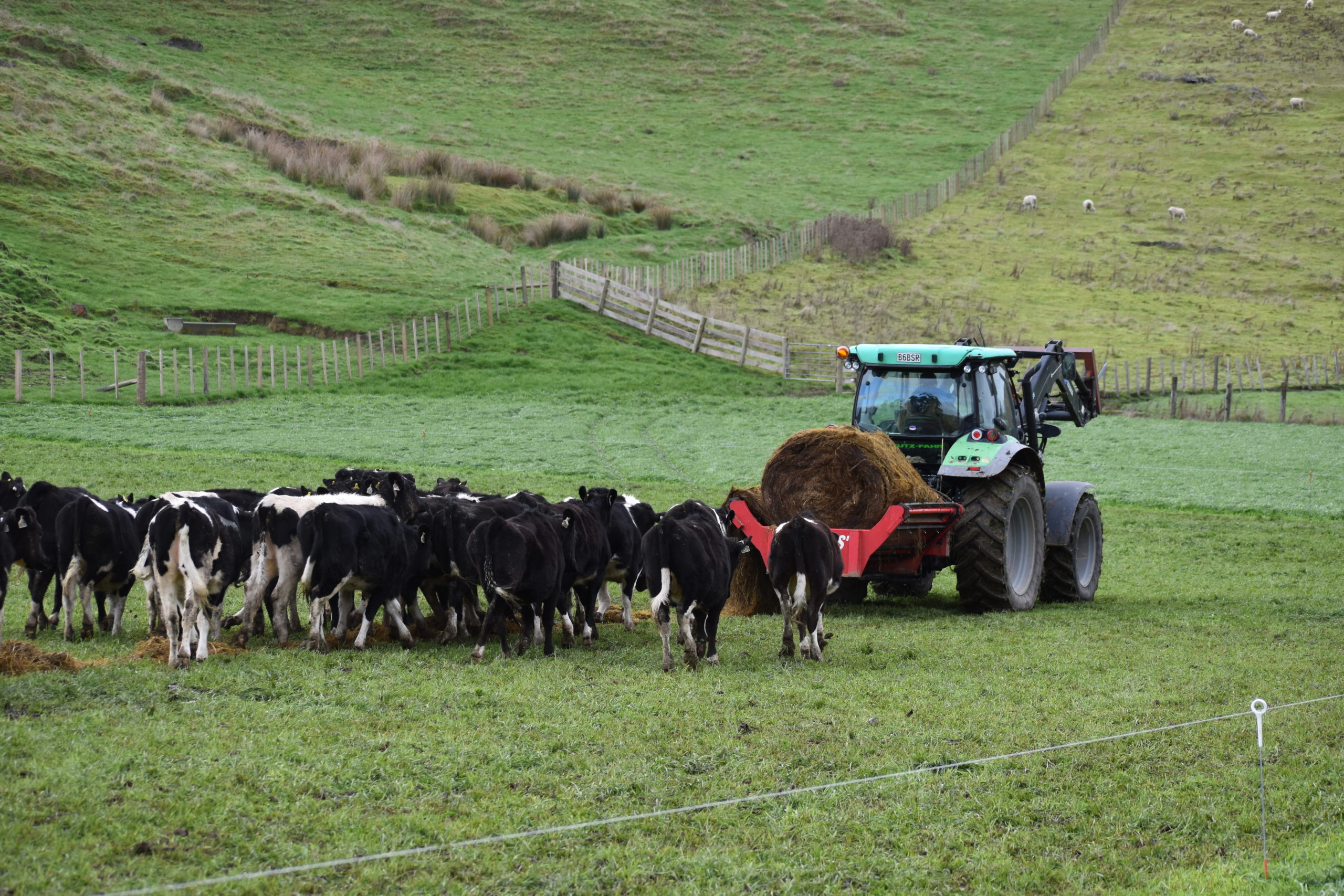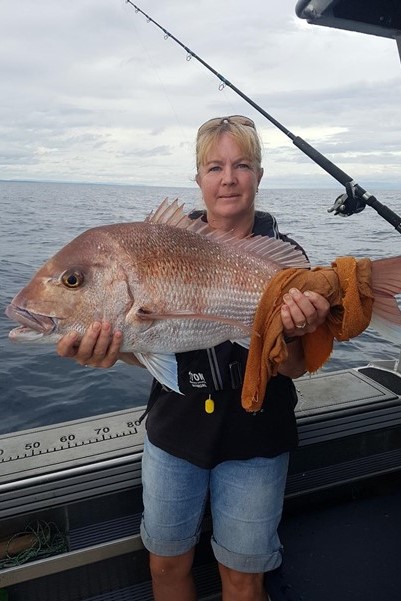 How do you relax?
 Despite the tight focus that we maintain on everything that we do with their farm – there is still time for a bit of fun.
Both enjoy fishing – we have a boat – and as you can see Jacqui is a capable fisher person as well as being spot on around the farm.
BOAT = Bring On Another Thousand
Finally, Richie and Jacqui are able to look on the brighter side of life.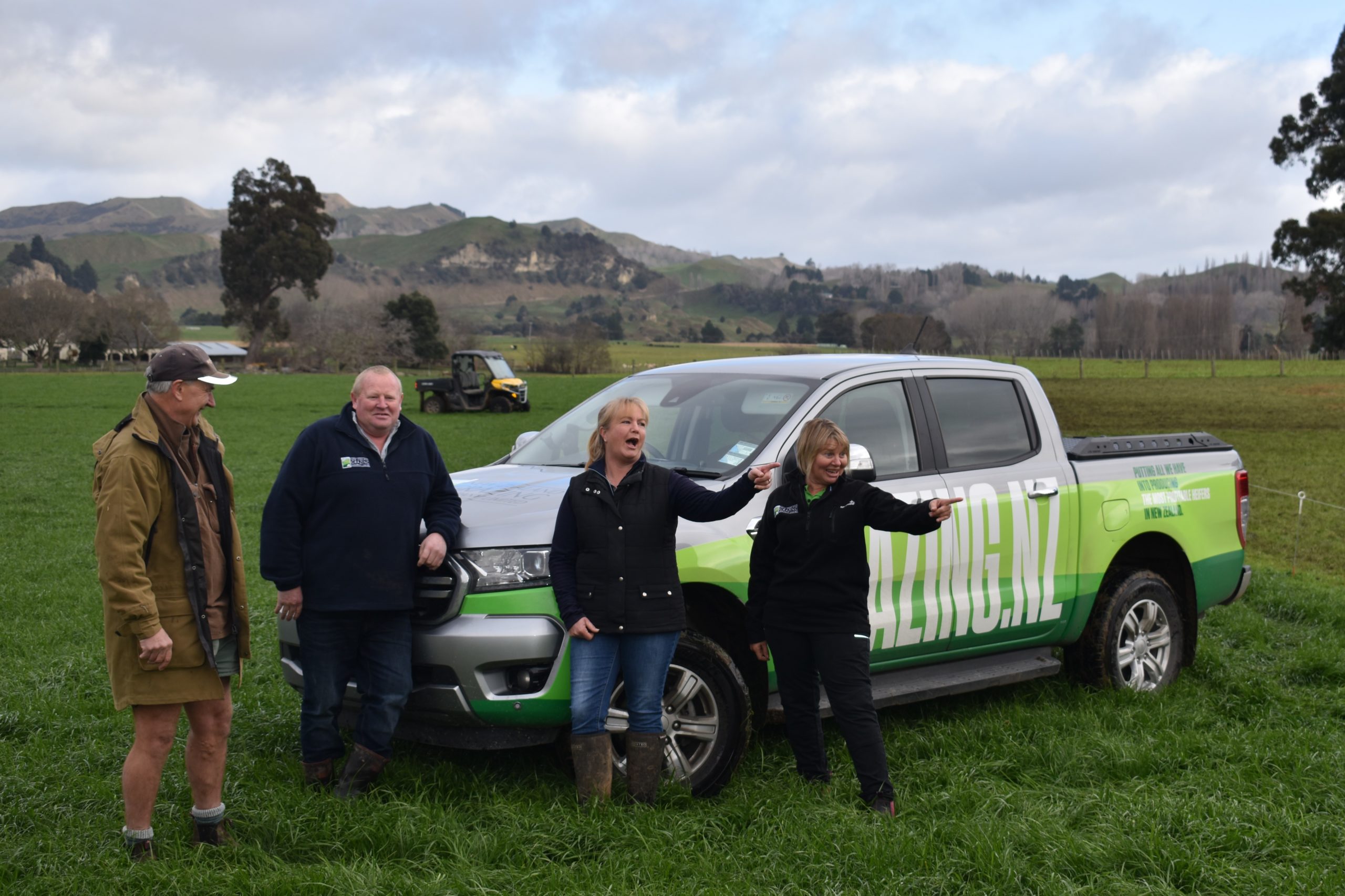 We take the hassle out of managing your dairy heifers.