Case Study
Bruce and Gay Mcindoe,
BM & GF Mcindoe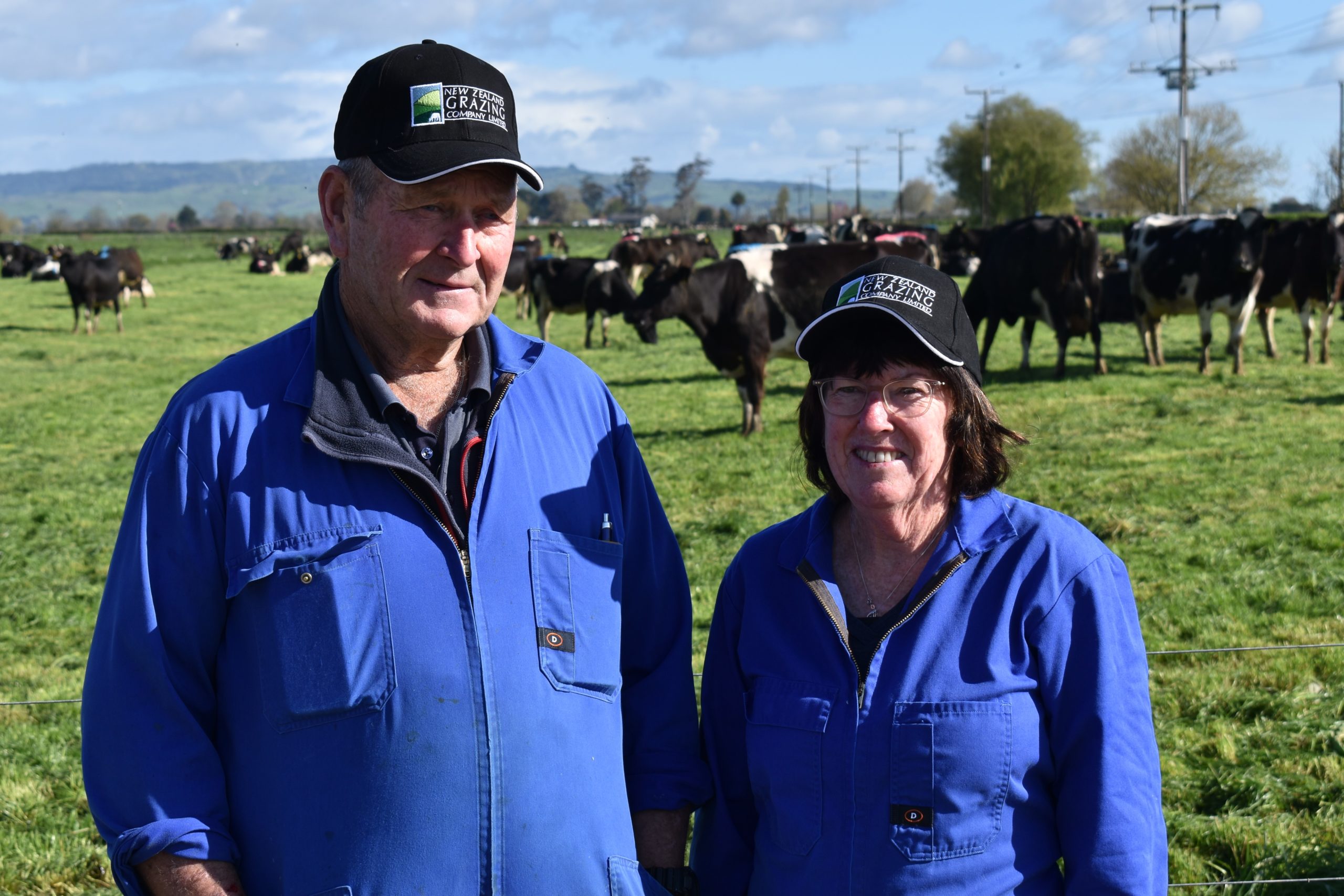 Bruce and Gay Mcindoe farm 140 Hectares in Tatua country, Morrinsville.  
Bruce and Gay have grown their dairy farm over a number of years in tranches of approximately 50 hectares, firstly the home farm, then across the road and finally a neighbour's property. Their son Brendan is the Farm Manager, is keenly involved in technology, and has an exceptional grasp of the production numbers. Together they have formed a great partnership with NZ Grazing to improve the efficiency of their herd. They placed 113 of their 2018B heifers with us, and have not looked back since.
Bryan Aldridge, Service Manager
The Mcindoes farm 140 hectares of typical central Waikato farmland.  A farm which is bowling green flat, neatly partitioned by excellent fencing and featuring plenty of grass.  The rotary milking shed and equipment are also pristine with 470 cows are dispersed neatly on farm.
 Previously their replacement stock had been happily grazed on a weekly basis for a number of years.  However, their vet advised to graze on a weight gain basis.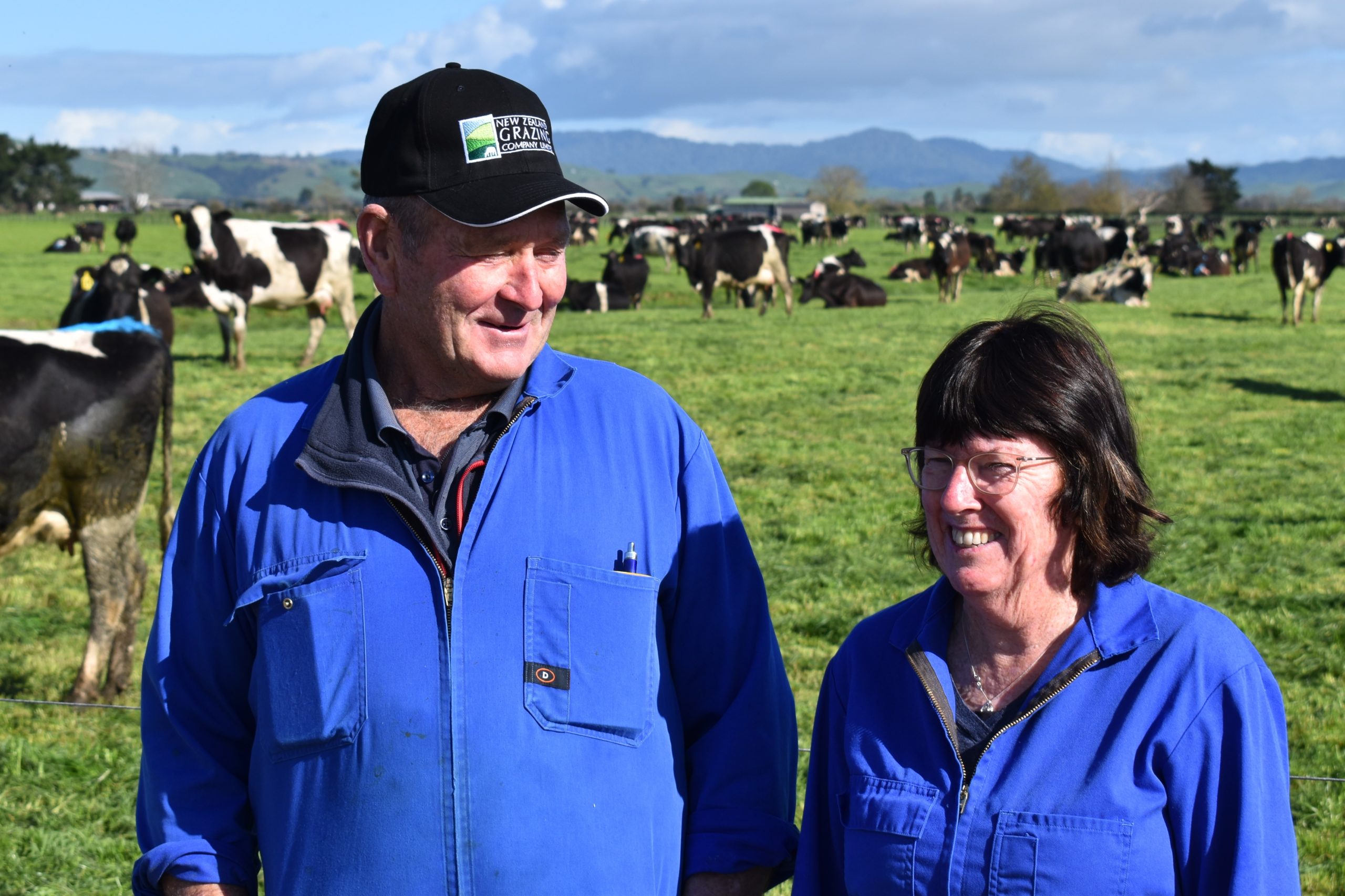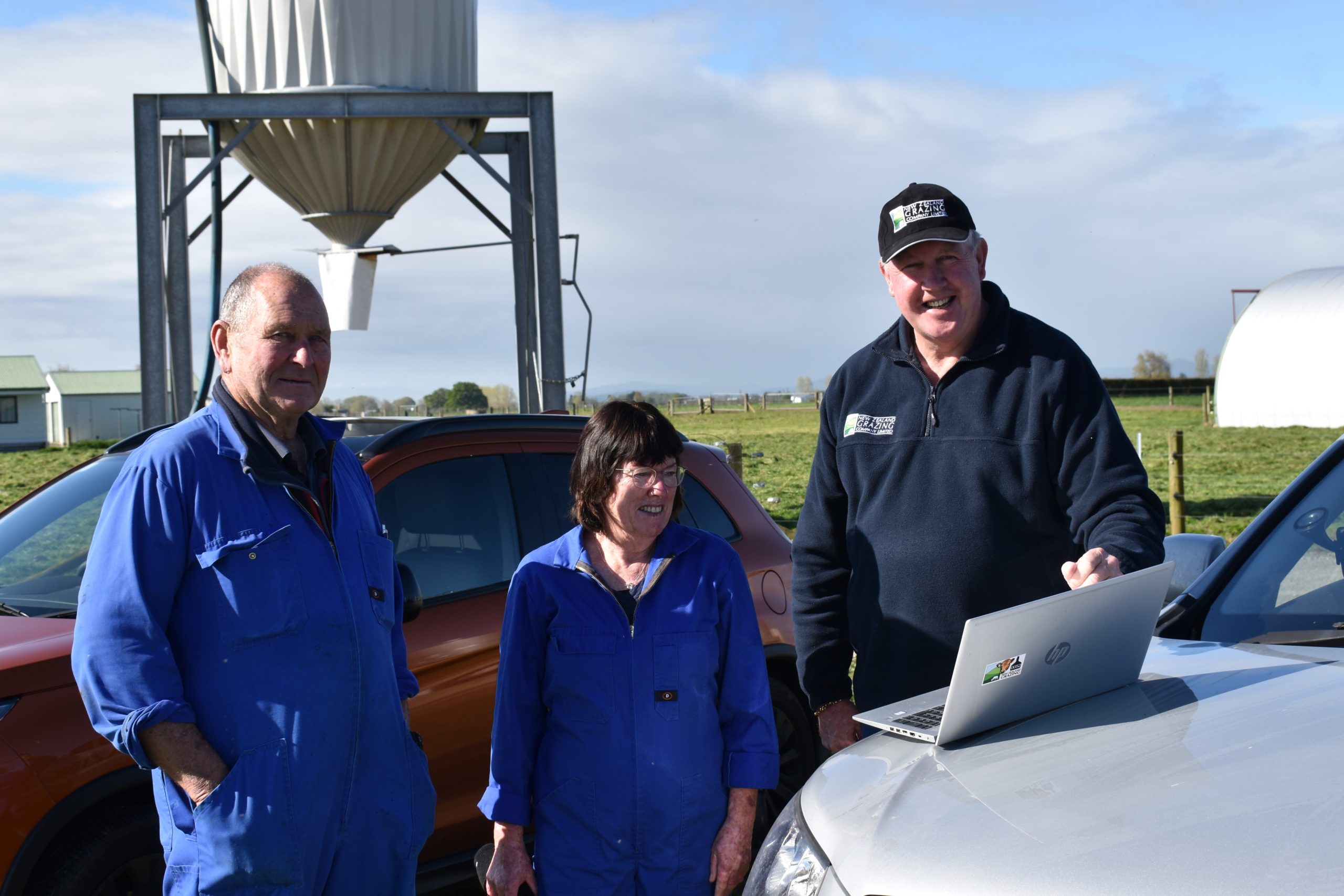 How did you find out about NZ Grazing Company?
Our vet advised to look at alternatives,  but it took us a little while to listen.  We contacted the Service Manager, Alistair Smith, and liked the idea of how NZ Grazing takes care of everything including the vaccinations and drenching.  We thought that it would be a little more expensive , but knew that there had to be savings if the number of fatalities decreased (there has only been one fatality in three seasons of grazing).
Bryan became our Service Manager in 2019 and has continued to be an excellent communicator, keeping us informed of how our animals have been performing.  The changeover was seamless, and nothing for us to worry about.
What do you value about working with NZ Grazing?
Bruce: Since using NZ Grazing we have had a big improvement in the young heifers calving on time.  This means that they start milking earlier and it is easier when mating them in the second year.
Brendan: With well done heifers coming back into the herd my whole mating programme is running more efficiently.  Although they calve later, as first timers, it is easier to pull them back to be in line with the rest of the herd.
Bruce:  Calving has gone well –  it is good to know that the right bulls go in when they are supposed to.  We have used a local supplier for our Jersey bulls and it has worked well. 
Brendan: The well done cows that come back produce higher levels of milk from the start. You notice that NZ Grazing animals come back quieter, because they are used to the human interaction.  They are easier to move from paddock to paddock and calmer when coming into the shed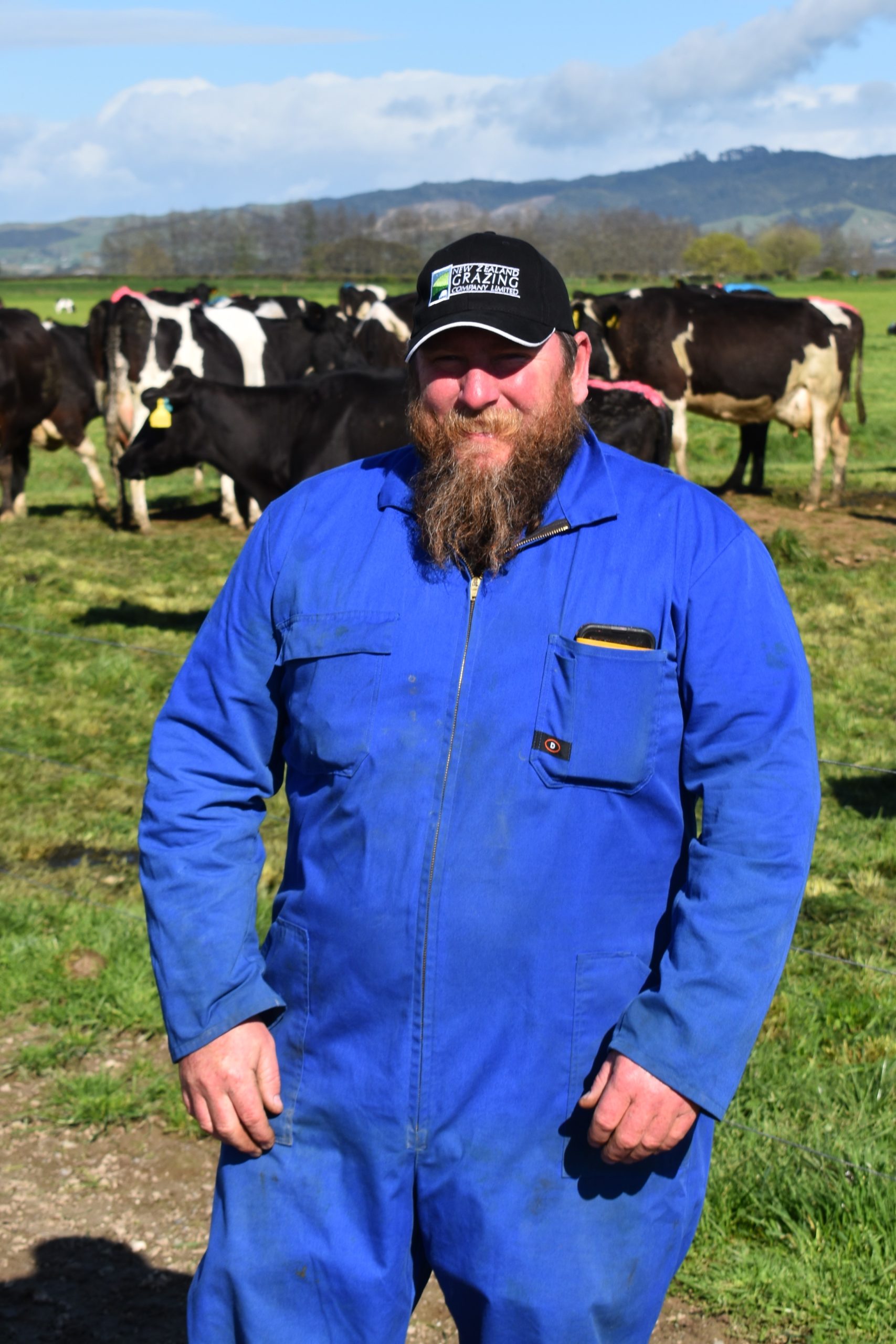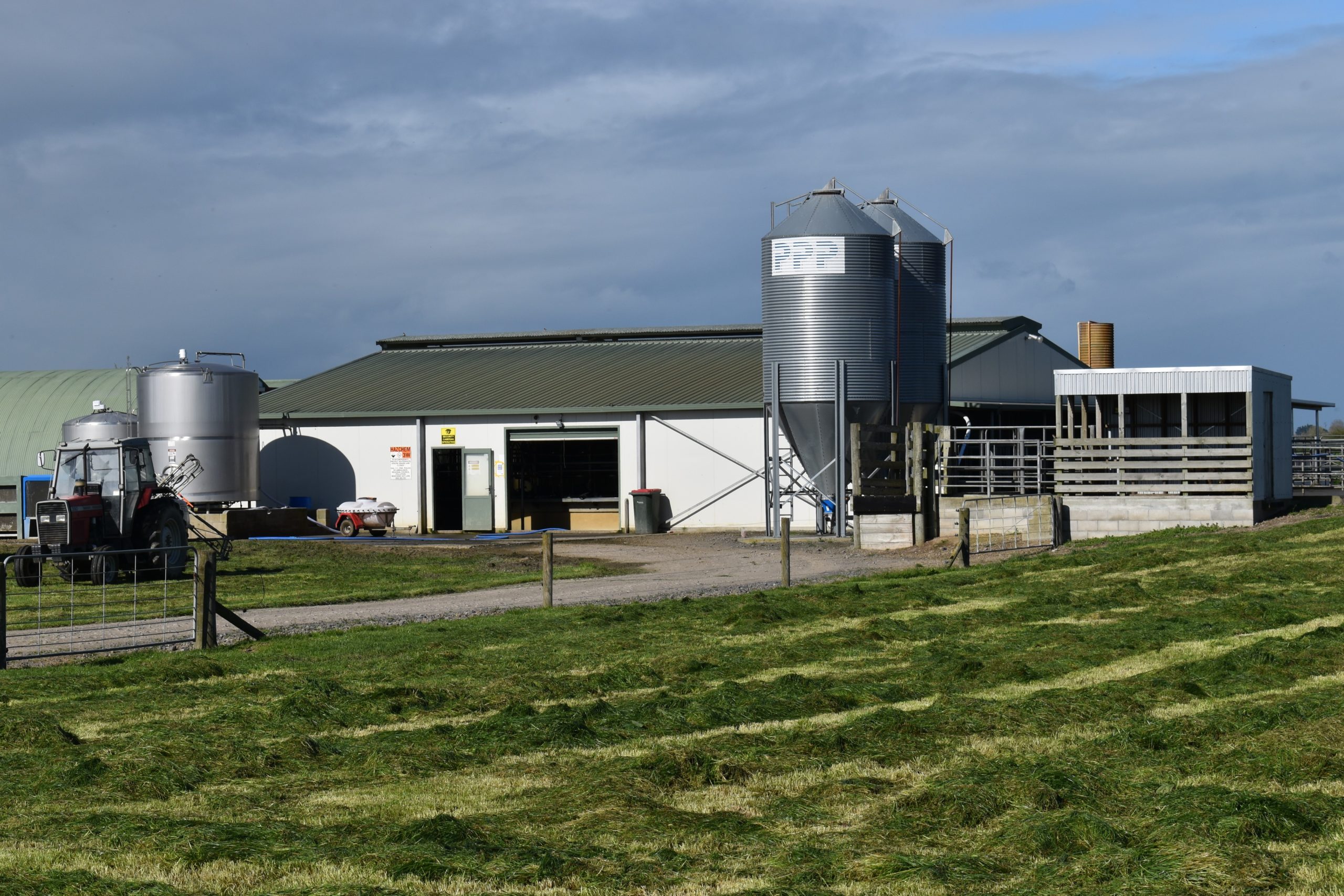 What are you thinking about to make your farm more efficient?
There is a lot happening in the farming world at the moment.  In regard to mating the cost of bull power is quite high and we are looking at being more efficient in this area.  We are trying to convince our bull supplier to fertility test his bulls.  Our vet has talked to us about using fresh sexed semen in our mating  programme.  This requires a bit of planning and we were a little late to get involved this year.  In order to make this work properly we need to be careful  in selecting our best cows.
We are always reviewing cow production to get the best out of our herd.  We have noticed higher  quantities  of milk from the heifers that have been out grazing with NZ Grazing in their first season, and that continues season on season.  We are looking at a 5% increase in production this year over last year with the same number of animals.
We think about each of the things that we do to see what we can do better.  Even introducing the replacement stock to the milking platform is a gentle process where we put them on three times before we start milking.
Any closing thoughts?
Bruce:  We never have any problems getting the heifers on to the rotary platform to produce good quality milk.  And we are pretty lucky to be in the Tatua catchment.  They look after us farmers and pay us well. 
Brendan:  Sometimes it is the little things that tell you how good a job your grazier is doing.  When our stock comes back on farm, they are robust and are aware of the different feed sorts that we supply.  I don't have to train them how to deal with palm kernel or silage.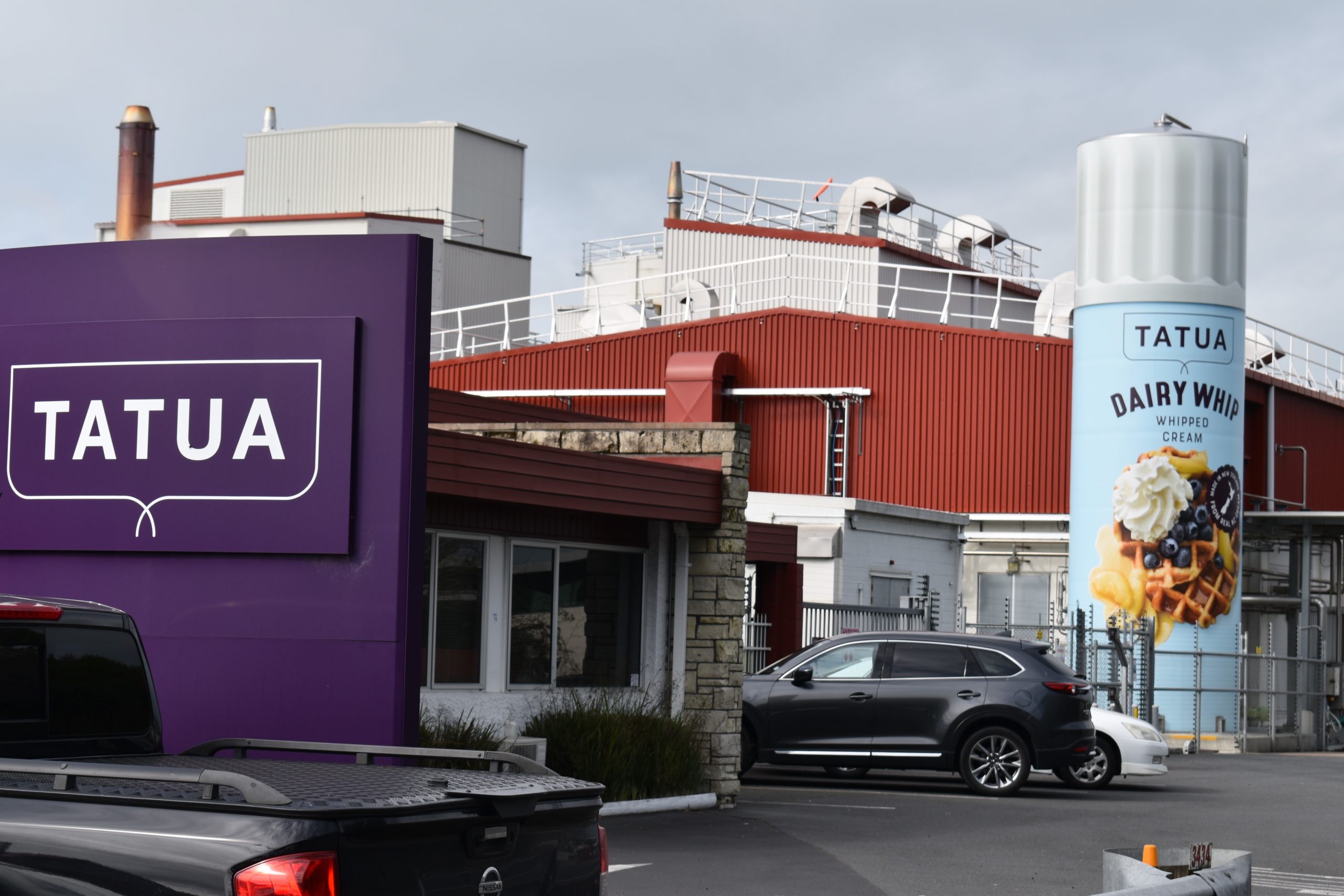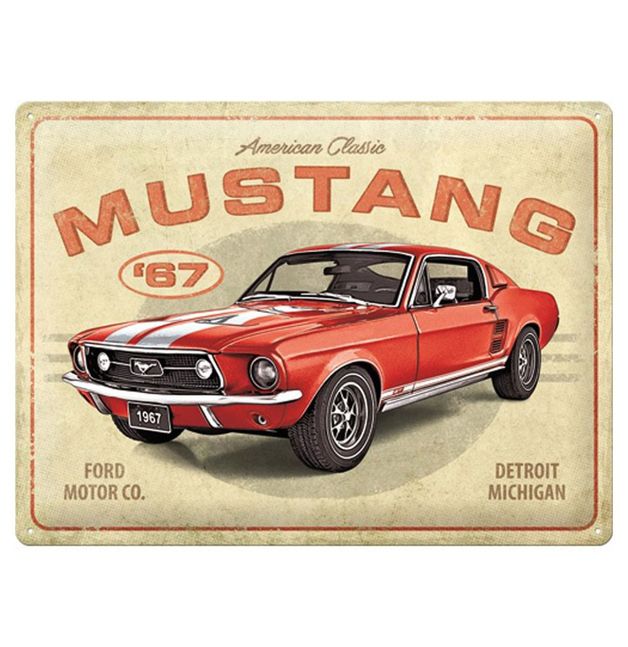 What do you do in your spare time?
Gay: He has a shed full of cars waiting for the batteries to go flat.  Farming takes up a lot of our time – but we do get time with our two children and families.
Bruce: I have got a few cars in the shed that I am slowly restoring. There is a Mustang; a Corvette; a model A Coupe and a F100 Pickup.
Brendan:  He's also got a 2nd World War American GMC Army Truck which doesn't go. But it has the original white lettering on it and would look really great.  My preference is in that shed which is chocka block with vintage tractor parts waiting to be put together.
We take the hassle out of managing your dairy heifers.