Case Study
Jarrod and Danielle Hawkins, Hawkins Family Trust.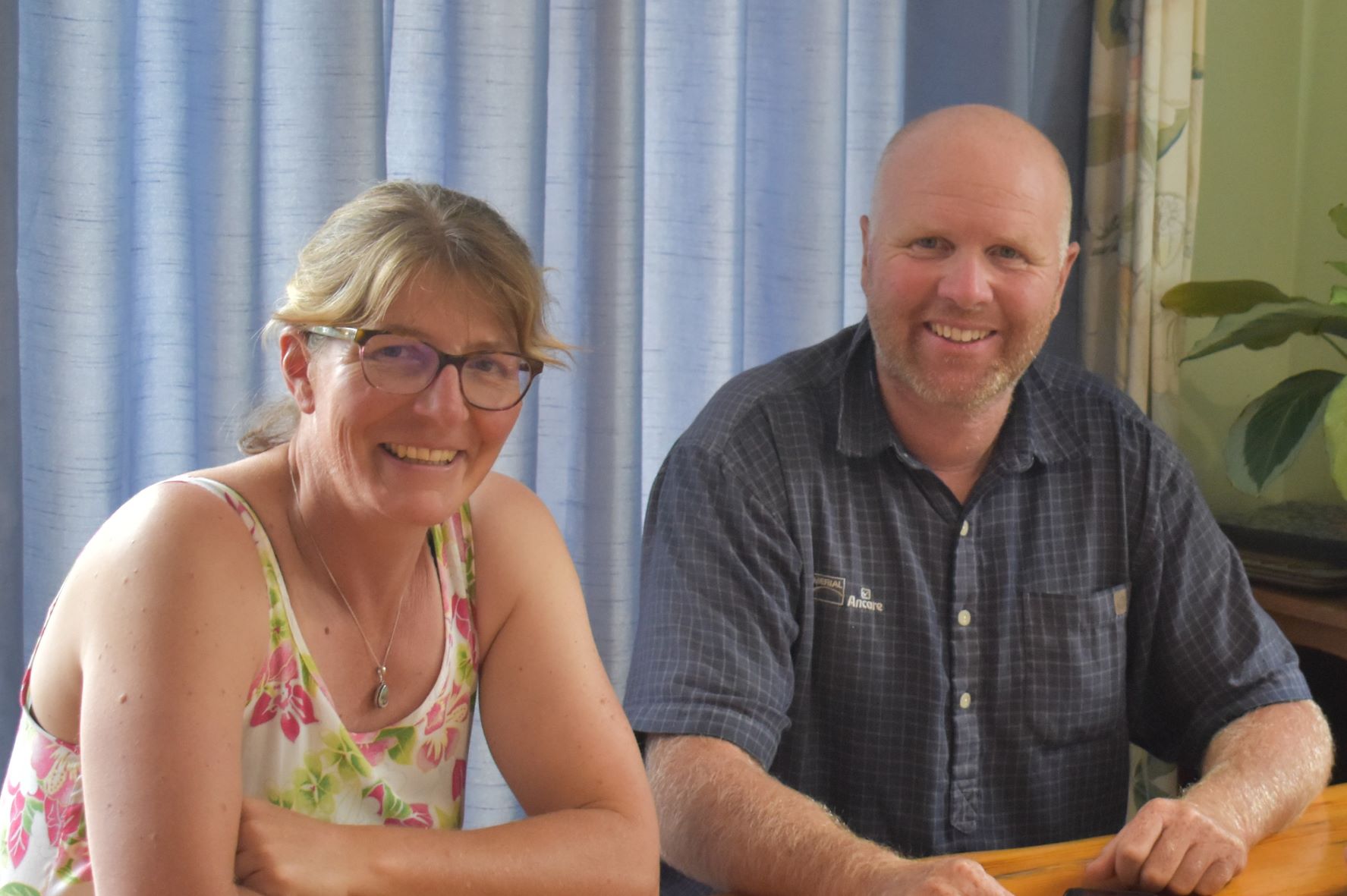 Jarrod and Danielle farm  460 Hectares in the easy hill country west of Otorohanga.
While 90  Hectares of this is native bush, much transferred into QE11 Trust, they still manage to grow 180 R1 and  180 R2 autumn born heifers and graze 1,400 sheep.  Having joined NZ Grazing when we grew Silver Fern Farms bulls in 2012, they remain as astute growers who contribute to the grazing expertise of the company.
Service Manager: Bryan Aldridge.
Both Jarrod and Danielle have family histories within the farming sector.  Jarrod started as a dairy farmer, so is very aware of the needs of dairy farmers.  He really enjoys the focus on pasture management that growing replacement stock requires.  Danielle is a local veterinarian who keeps a close eye on the well being of the stock which they manage.  The farm benefits from the visionary efforts of her forefathers.  Danielle's grandfather fenced off portions of property to protect native bush well before the start of the QE11 Trust in 1977.
The farm is looking in excellent trim with its provision of shelter, riparian planting and views out to Mount Pirongia.
 .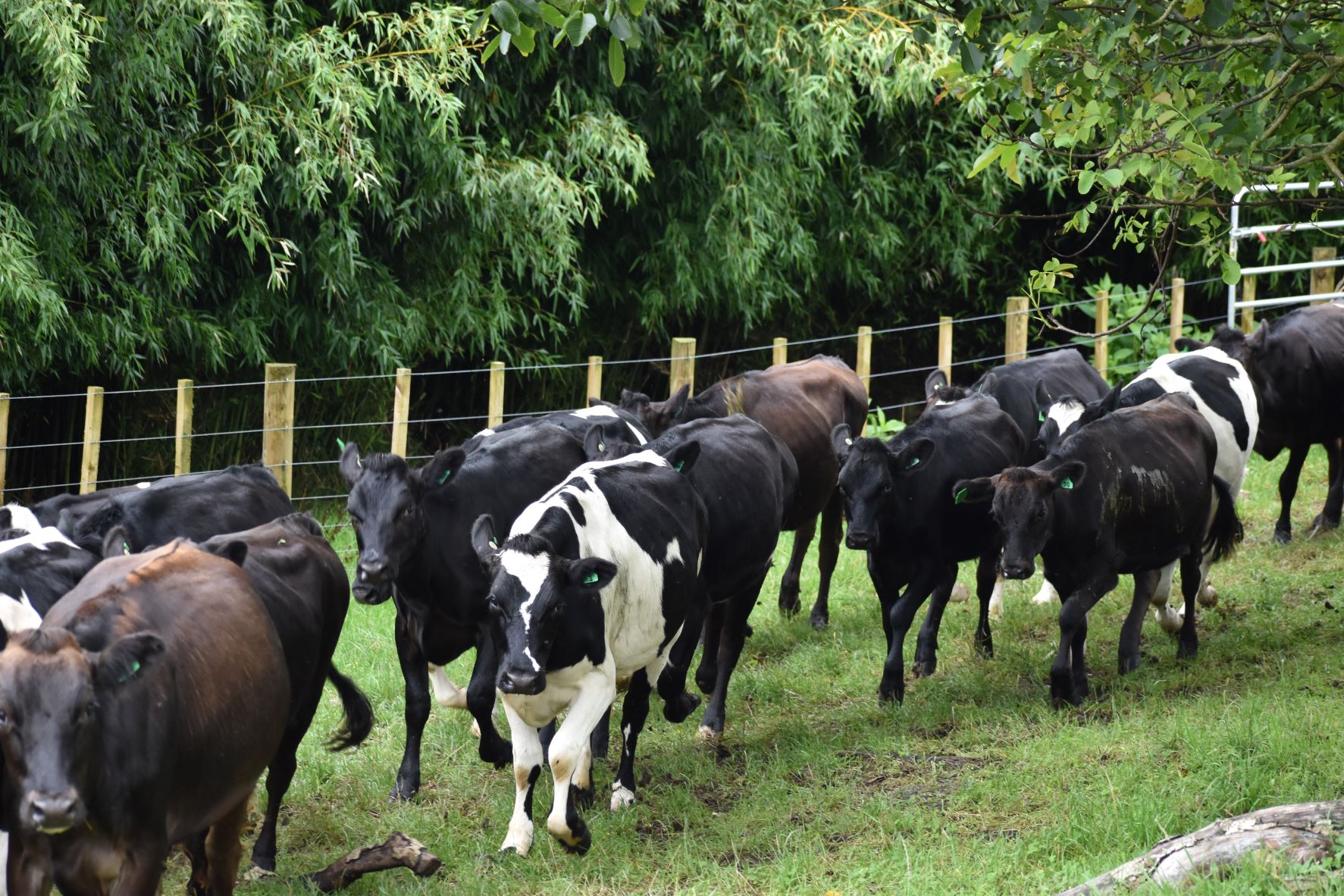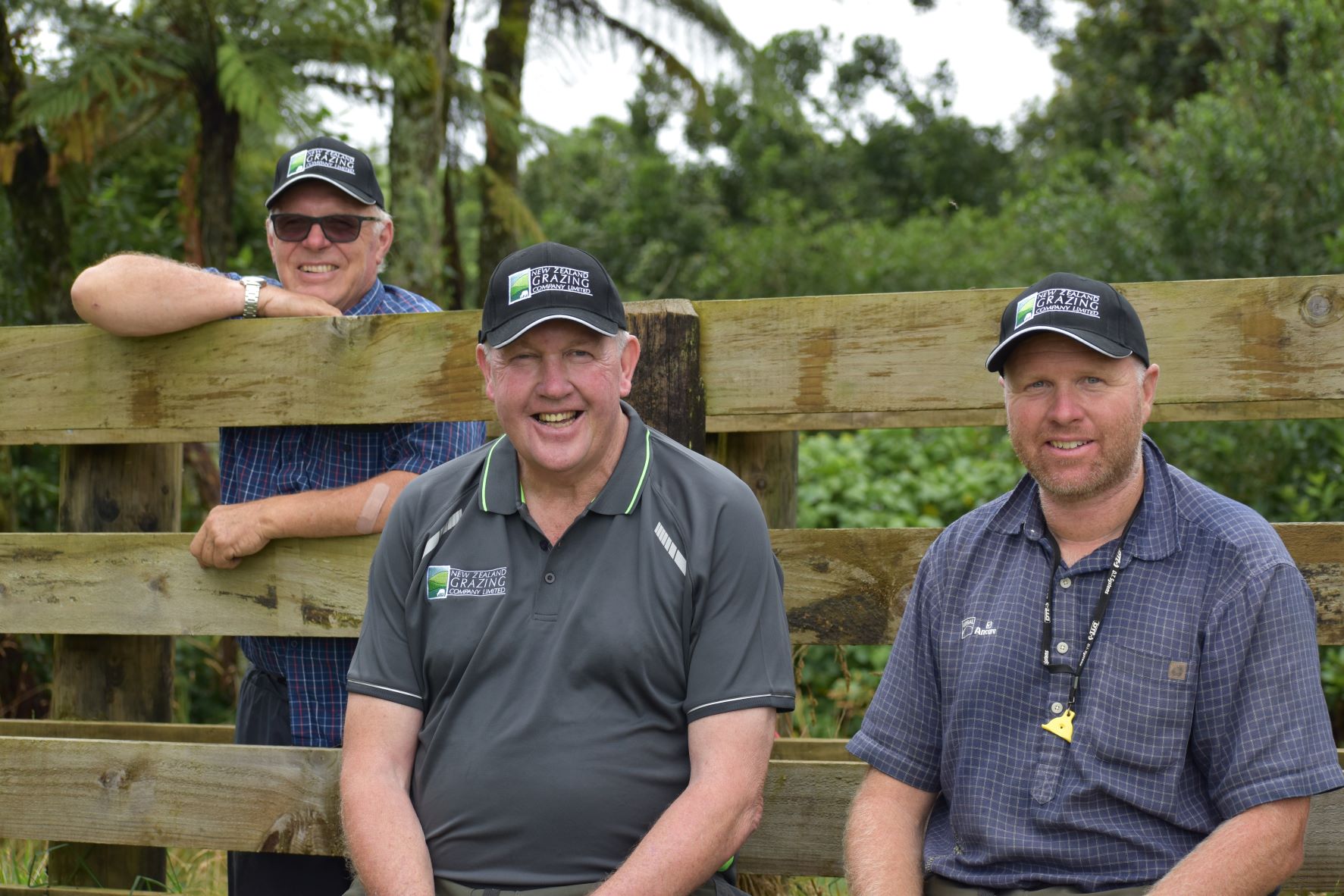 How did you find out about NZ Grazing Company?
Jarrod answered an advertisement in the paper when NZ Grazing were in a rapid growth phase growing Silver Fern Bulls.  They took on a mob of 2011 born bulls.  According to Jarrod "We really enjoyed growing the bulls".  In particular they enjoyed the challenges of meeting  Silver Fern's rigorous high standards,  He continued with "I am not sure that all graziers were ready"
Working with NZ Grazing has continued since then and they see the monthly weighs as an advantage.  They enjoy the fact that NZ Grazing handle the invoicing and deal with the stock owners.  NZ Grazing is also big enough that if they wanted to graze another 30 – 40 heifers, this could be arranged.
According to Jarrod "working with NZ Grazing is super easy and makes me a better farmer".
Why do you think that you are so good at what you do?
Jarrod is passionate about pasture management.  He sees himself as being risk averse – not overly concerned about having a little grass left over during the season.  He considers average pasture coverage to be a good number.  Using the reports enables him to be more proactive in the way that he manages feed.  "We can pull out the lower performing animals and focus on these".
Using NZ Grazing applies that much more discipline to the way that they grow their grazing stock.  "The data that we get allows us to act quickly.  Every day is a growing day".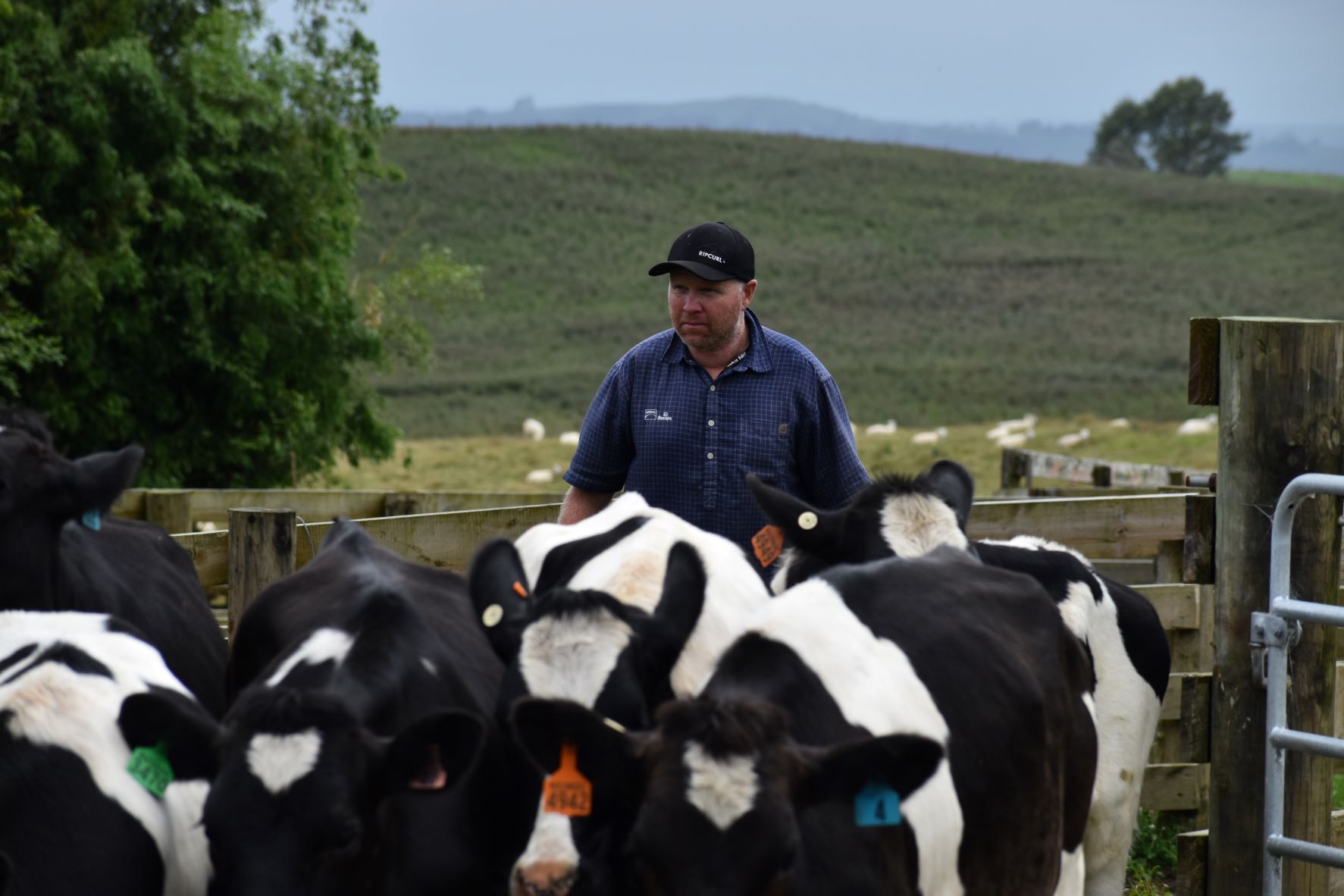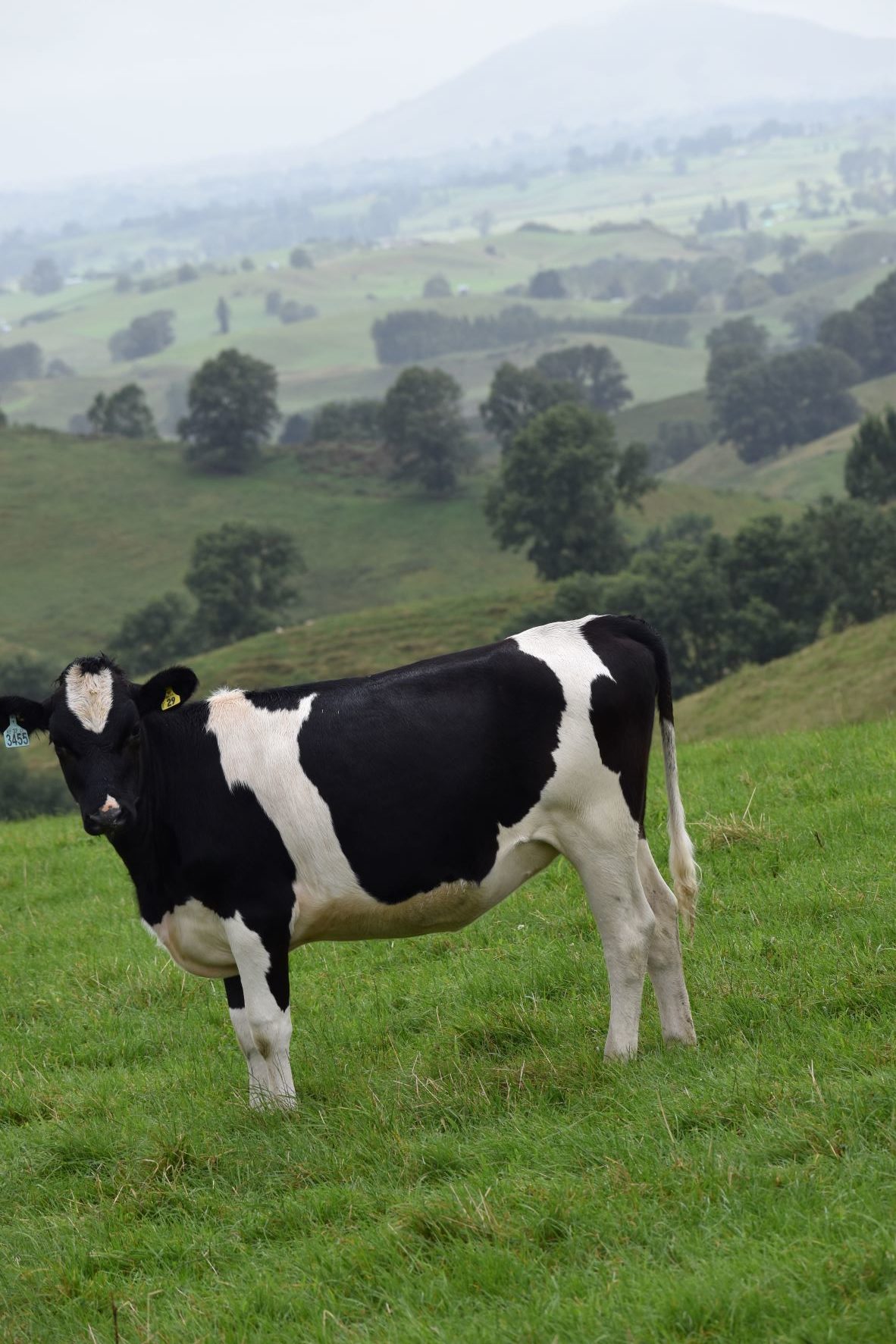 What do you see as challenges in farming?
According to Jarrod "The weather, not just this year but every year.  It arrives and you have to learn to farm through what is in front of you.  You can't change the weather, so it is a challenge to your knowledge, the way you manage your farm".  They agreed that it was difficult to make a good economic plan when you are not sure about the impact of the lack of rain (or excess of rain as is the case this season).
They are not particularly concerned about the government legislation.  According to Danielle  "we farm to a high standard", and they don't see there being a big change for them in the near future.  Although they are confident in what they do, this did not prevent Danielle from putting a submission into He Waka Eke Noa (The Primary Sector Climate Action Partnership). 
Both are believers in setting their own destiny.
When asked what advice he might give a young farmer starting out Jarrod answered "Try as many aspects of farming as you can.  Find the something that you are really passionate about"
What do you do in your spare time?
Both are active in the local community.  Jarrod is on Board of Trustees for the local school, with specific responsibility for looking after the school pool.  "Surprising how much time that can take" he offers.  Occasionally, he goes out shooting deer on the property.
Danielle has a lot of traps in the QE11 portions which she regularly maintains.  She also sets bait stations (she was loading bait into bags whilst we were there).  They have seen the return of the Tomtit to the local area and are justifiably proud of the expansion of the habitat for native species.  Both are particularly enthusiastic about protecting the environment.
When there is any spare time Danielle is a published author.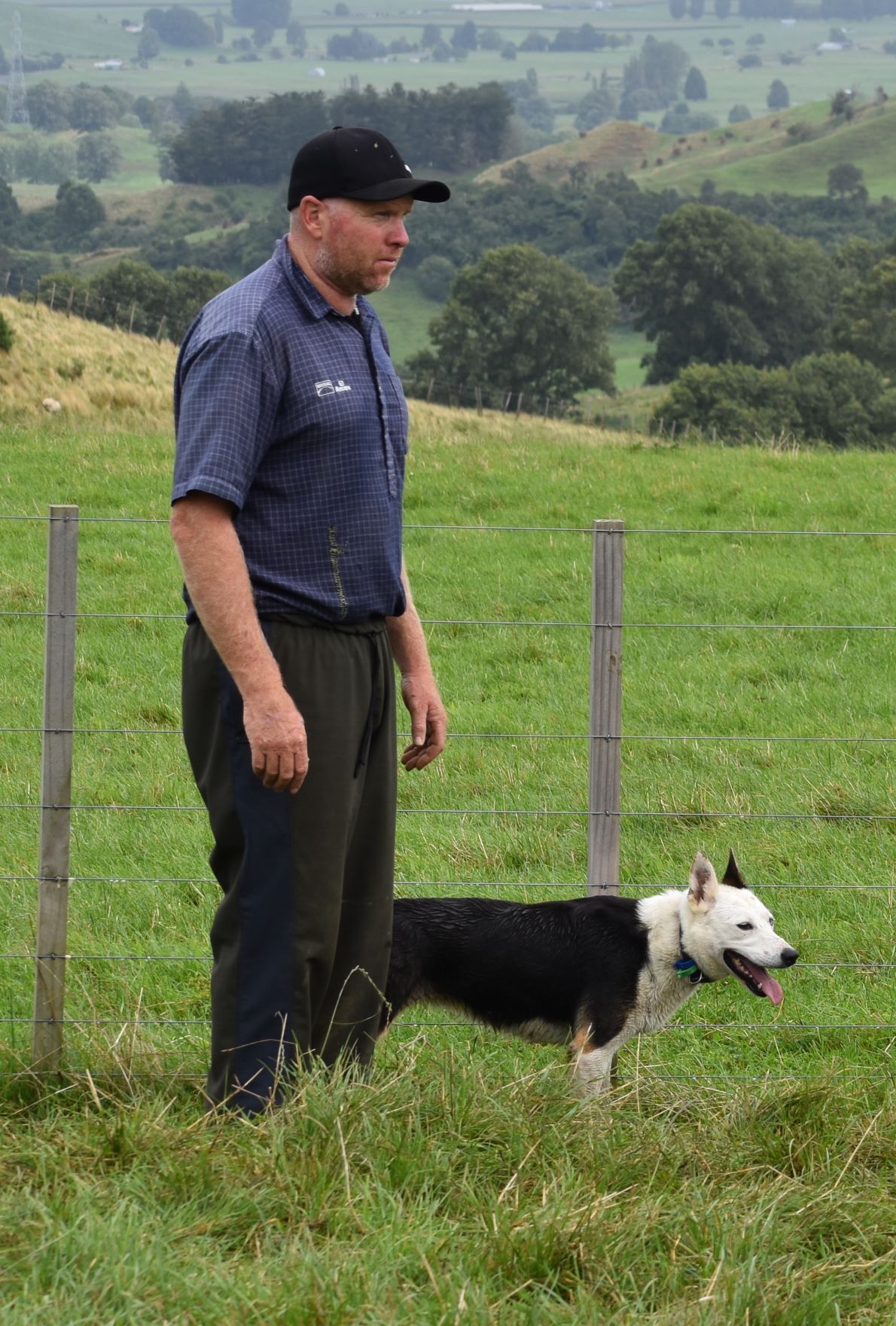 We take the hassle out of managing your dairy heifers.