Case Study
Brian and Bev Ingram
Briley Farm Trust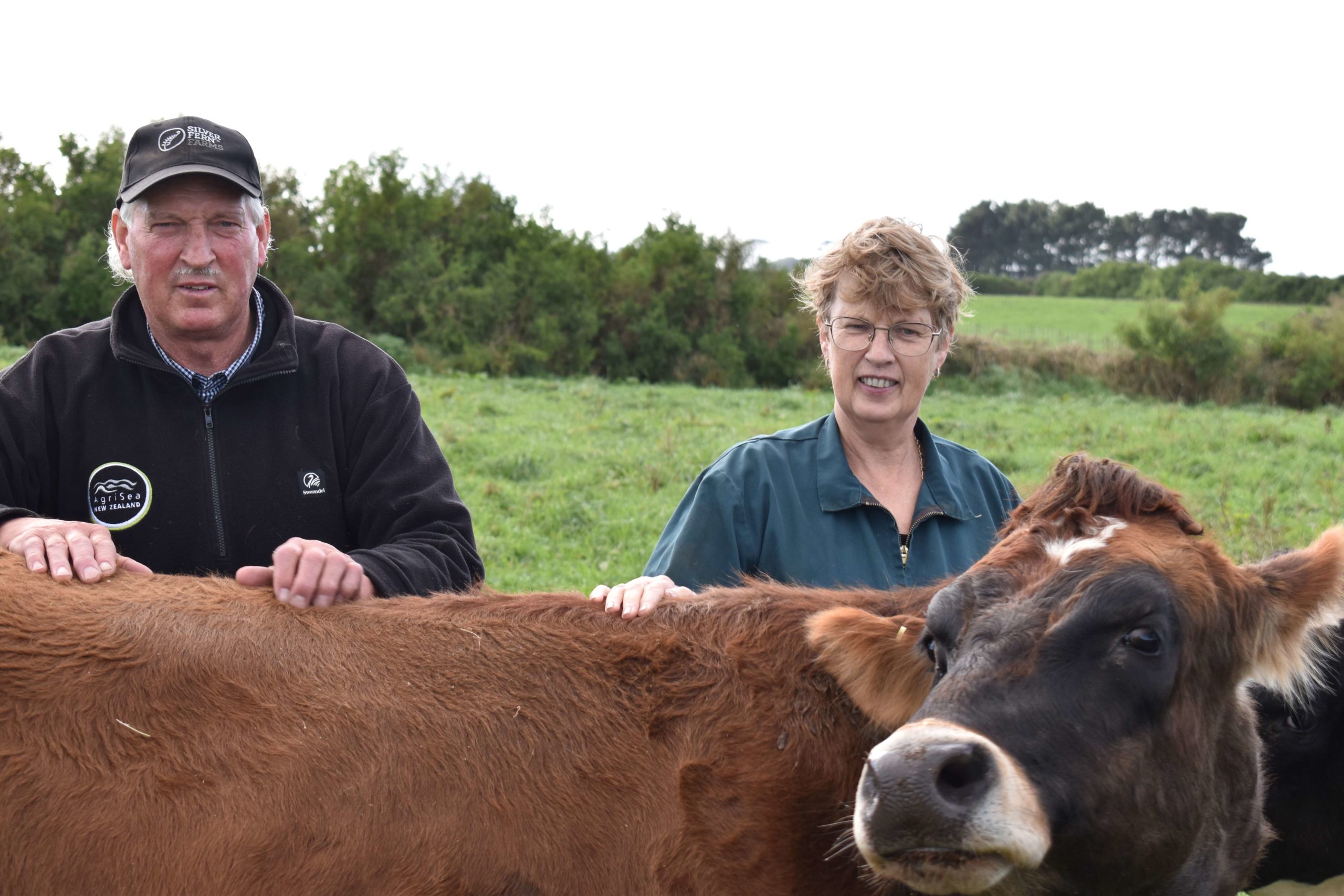 Brian and Bev farm 63 Hectares south of Mount Taranaki.
Brian's father bought 120 acres (48 hectares) in 1966 when Brian was eleven. He has stayed
working on farm ever since. They bought the farm, which had grown another 15 hectares, in
1988. In talking to Brian and Bev one word that features heavily is "Pride". Pride in the land pride in the animals and pride in what they are able to achieve.
Service Manager: Richard Hammond.
Brian and Bev obviously love working with the stock. They currently have 170 cows on farm. They have 46 replacement stock grazing in the Manawatu with NZ Grazing. Their 21B animals returned home on average 50kg over target at 539kgs each. Those kind of numbers don't occur by accident.
According to Brian "I love rearing a lot of calves and bringing them into the herd. I like to breed a line of calves that I can be proud of". They are very particular about the team of bulls they use to breed with their stock.
His herd has an average Production Worth , at 317, is in top 2% of NZ herds. His average Breeding Worth, at 240, is in the top 3% of NZ
herds. He is proud of the fact that his animals are 100 % recorded and that the farm retains a three digit herd code.
With this level of excellence it should be no surprise that average Milk solids Production gets up to 550kg in a good season.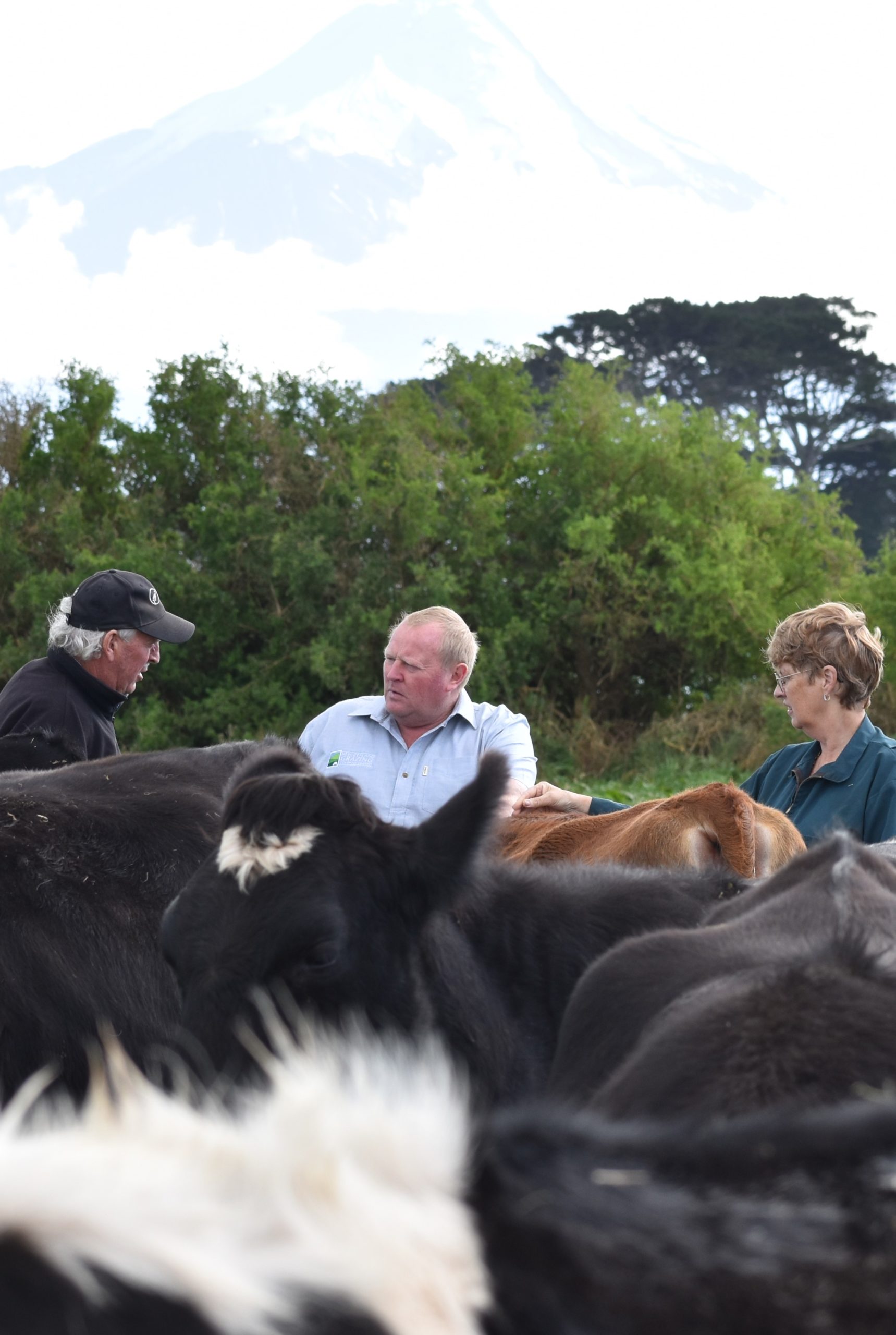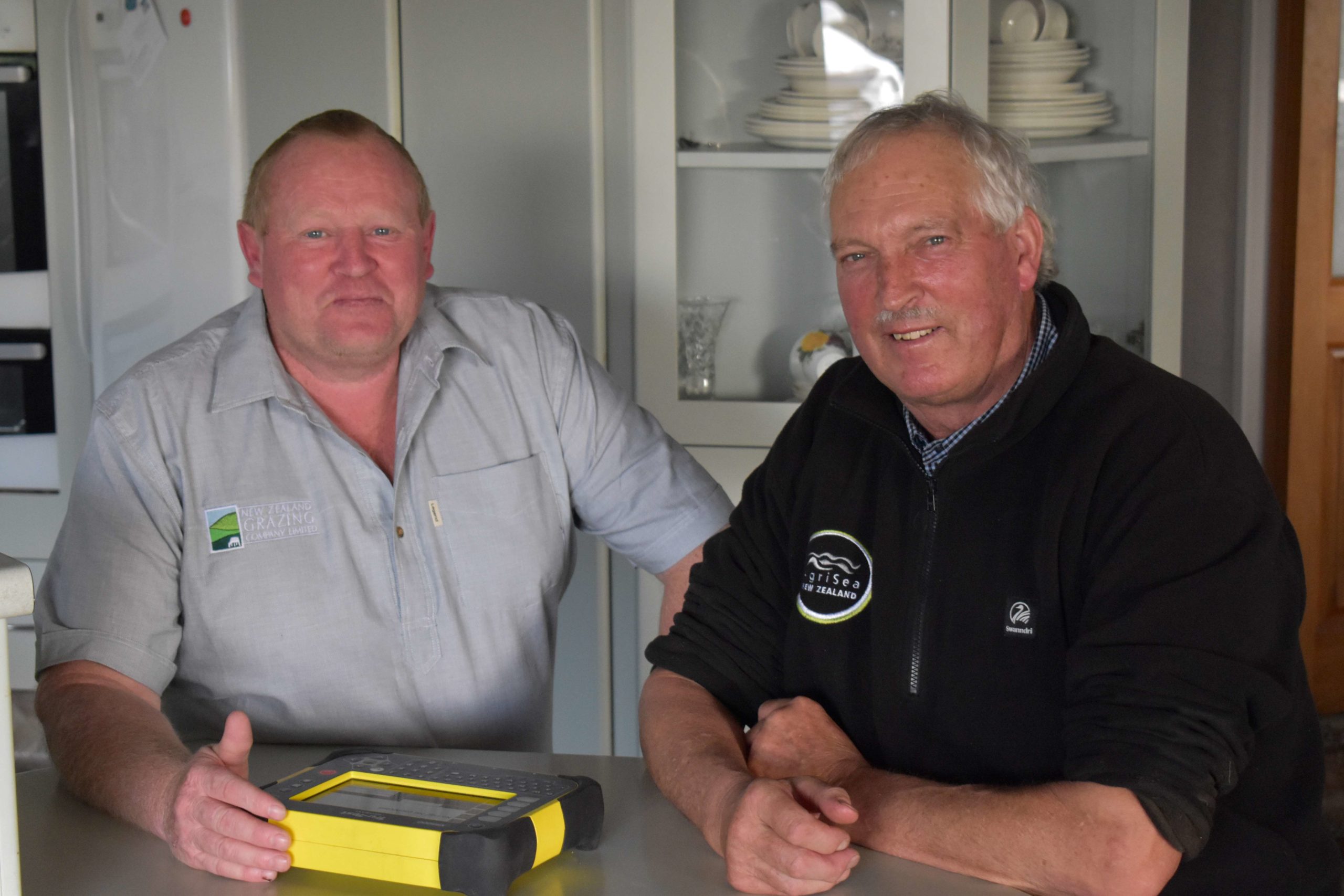 How did you find out about NZ Grazing Company?
I have always been aware of NZ Grazing and knew that Ian Wickham ran it" says Brian. Taranaki is not that big a province. "With the size of the farm, I have always grazed off. I had always found grazing local, but pressure to turn
grazing blocks into dairy farms, I moved further afield". One of Brian's neighbours used NZ  Grazing and was impressed with the way that their heifers came back. After a little asking around – just call Richard they said.
"One of the best decisions I ever made" says Brian, who enjoys the fact that he doesn't need to stress over anything around his replacement stock. He is confident that Richard is handling whatever is required. For a person who places so much emphasis on getting the best out of his animals, Brian is particularly impressed by the grower that his animals go to and they way that those animals return the farm.
What do you like most about farming?
 Brian really loves working with the stock. According to Bev "On a cold day he gets out there and feeds his cows before he feeds himself". At calving time Brian is extra vigilant and has no problem ringing a vet at 2 am in the
morning.
The farm is immaculately set up, with many hedge rows protecting the herd from the brisk southerlies that often sweep over the farm. They planted many of these hedges way before it became fashionable. Fences and gates are also constructed to an exceptionally high level to assist Brian and Bev to be able to farm as efficiently as possible.
Their accountant has suggested that they buy adjoining farms. They prefer to concentrate on growing grass, and looking after the animals that they have. As Brian said "I did maize for three years and it was a lot of extra work".
They don't use a lot of fertiliser. The natural fertility of the soil is pretty high and they supplement with liquid seaweed. Clever paddock rotation has meant that the use of straight Palm Kernal has also diminished over the
last few years, but they do have to mix with Oat Hulls, Tapioca, DDG and Soya Bean.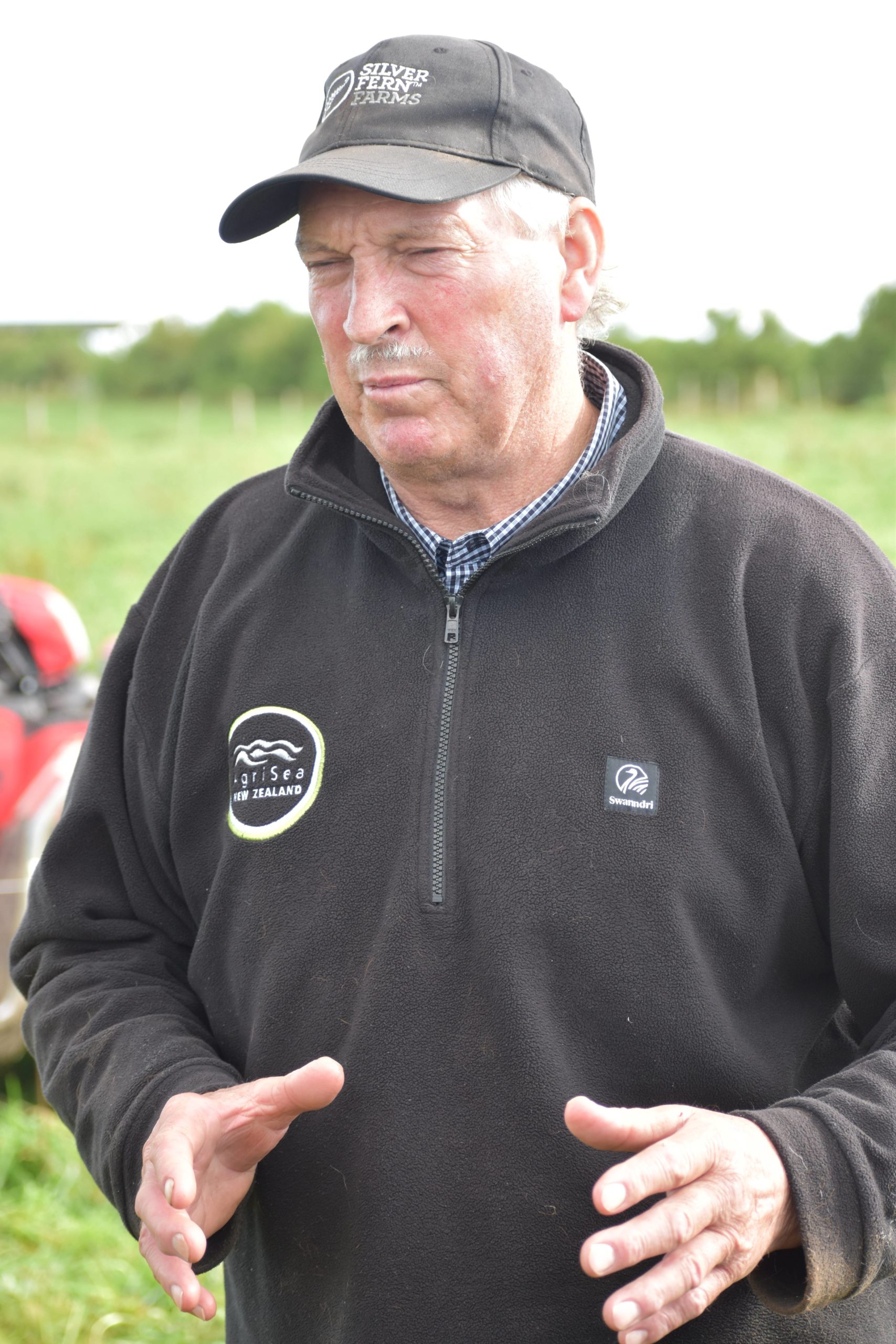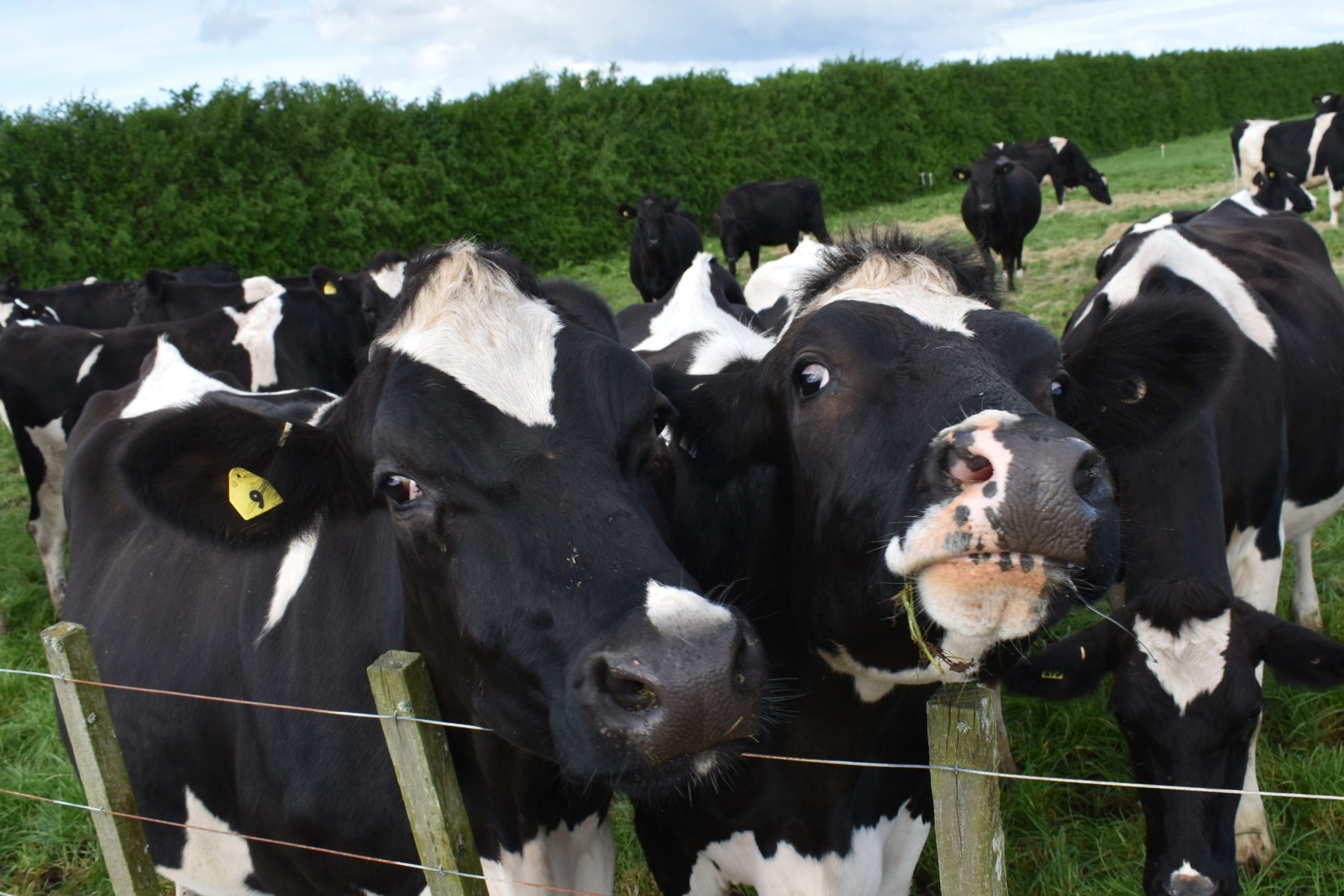 What do you see as challenges in farming?
Brian commented on the importance of weather conditions on the way that people farm. As the weather is always changing a farmer has to be alert to the potential impacts. He noted that the last two years have been particularly tough with the non-existent autumn / summer and the impact that has on things like empty rates.
As an "older farmer" they understand the impacts of the farming lifestyle on Brian's physical well being. In the last year Brian has had knee surgery and he also has bouts of Sciatica. Farming is physical work at the best of times. Given the size of the cows, it is a good thing that they are so calm. Brian and Bev are fortunate in that their son Richard is able to help a lot.
They recognise that there is a lot more pressure on young farmers in the current environment. Paper work required by Fonterra and the Regional Council seems to have increased hugely. It takes the farmer away from the paddocks and puts pressures on their ability to comply with an increasing number of regulations.
Bev's tongue in cheek recommendation "Marry a third generation farmer"
What do you do in your spare time?
While they have travelled, a combination of family commitments and COVID have kept them close to home. Fortunately, Bev and Brian enjoy
their local environment.
They have been busy with family: parents; children; and six grandchildren who all congregate around the kitchen in the farmhouse. Brian's mother lived in a house on the farm until recently.
Brian likes working in the garden – although he admitted that the wet weather had kept him out of the garden of recent and it didn't look as good as he would like. He considers gardening to be therapeutic. It is an extension of the way that the farm has developed.
Bev, who has just retired after working 18 years at a local school, is a keen scrapbooker, and enjoys different crafts. She is also a keen baker – although a promise made to keep the cake tin full has been left behind in the business of running the farm.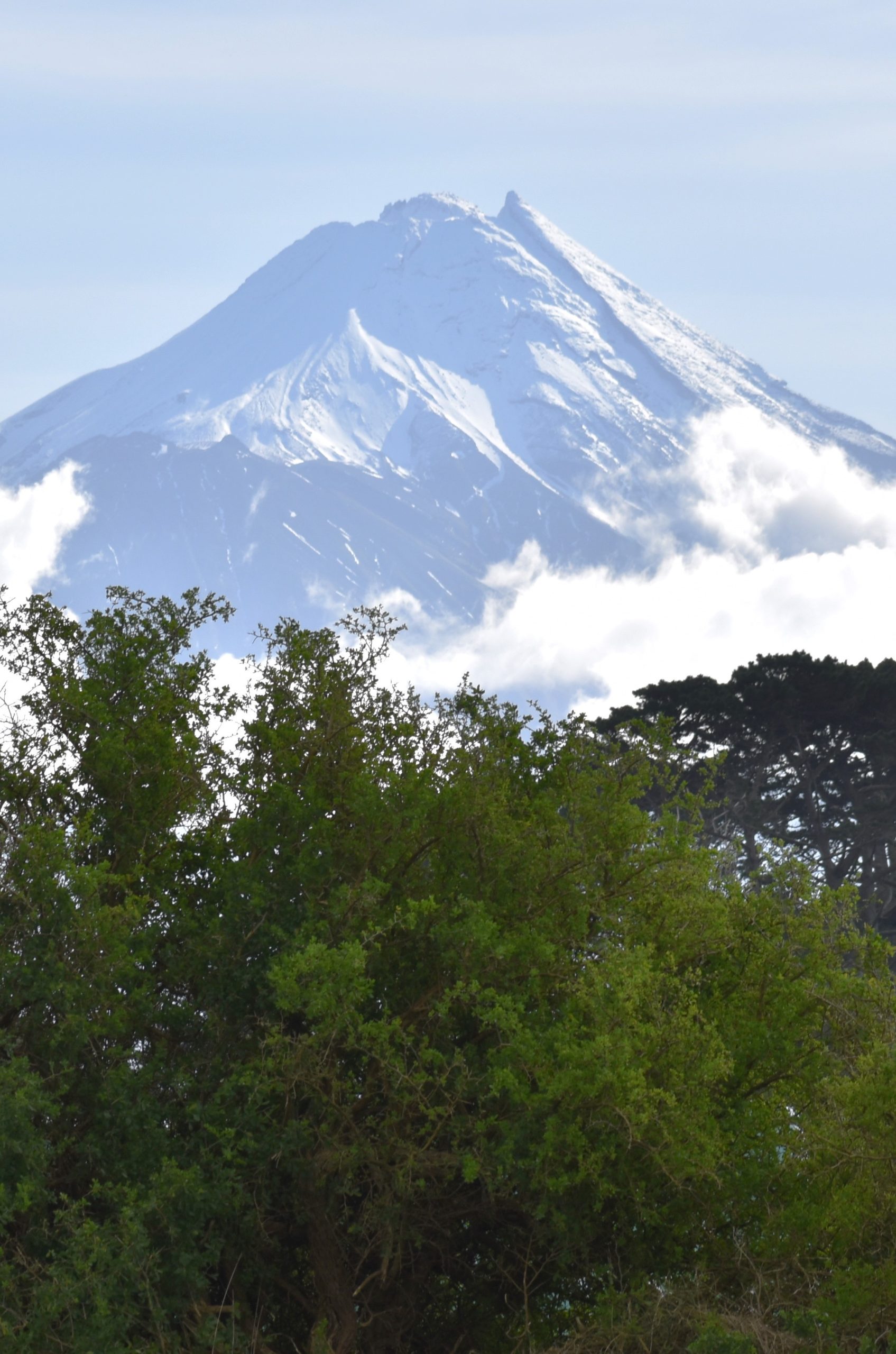 We take the hassle out of managing your dairy heifers.