Case Study
Alyse Fisher and Peter Slade
AK and PJ Pastoral Partnership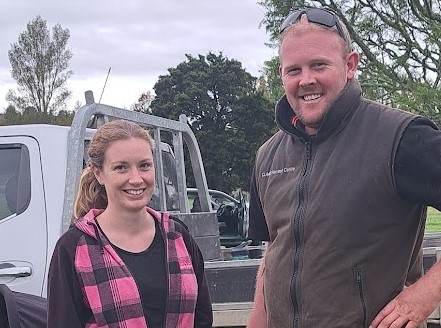 Alyse and Peter are sharemilkers on 128 effective hectares in the Mangakahia Valley, Northland
Alyse Fisher and Peter Slade are entering their fifth year of share milking on a farm in the Mangakahia Valley in Northland. They milk around 280 cows per year with the average yearly production increasing nicely.
Service Manager: Ruth Kitchen.
Alyse and Peter moved back from the South Island where they had been managing farms for a few years to gain some experience. They have now gone boots and all into 50/50 sharemilking.
Alyse and Peter have just had a beautiful baby boy, Aiden.
Spare time;
We like spending time with family and as a new family of three. Peter enjoys rugby and would like to get back into playing again. Alyse enjoys sitting down reading a good book.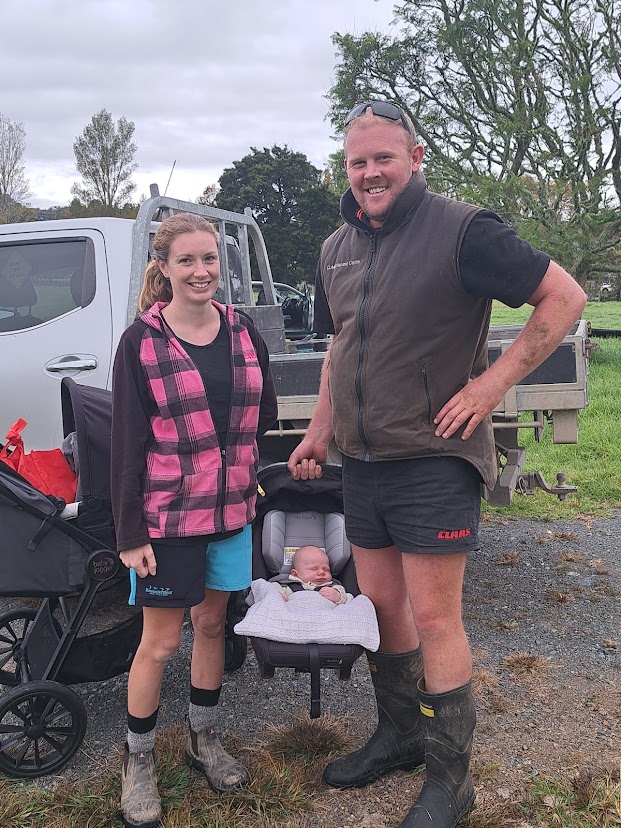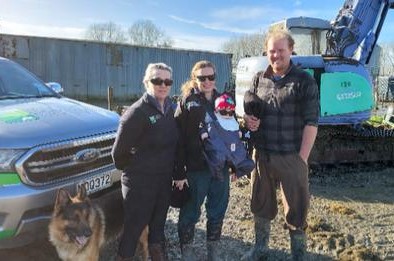 Why do you use NZ Grazing Company?
"The main reasons for us using NZ Grazing are;
We can focus on the Dairy platform and milking our cows. The grass on the platform is for the cows not the heifers.
Our time input is nothing when we work with NZ Grazing so we do not need another labour unit.
The heifers are weighed monthly with reports sent to us, so we know how they are tracking according to their targets at that time. This means we only go and see them to do AI at mating the whole time they are away grazing".
How is farming going in Northland?
 Their 19-born heifers came to us as rising yearlings in May 2020, as they have a family run-off that the weaners are started on. Their decision to work with NZ Grazing was because they wanted to have low input themselves with their heifers. With the monthly weighing they would know how the heifers were performing and were easy to keep track of them while focusing on their dairy platform.
This first line of heifers came out of the cows they brought, so they had no input in the breeding. These heifers were a line of Friesian cross heifers that went home beautifully grown at an average weight of 468kg 1 May 21 (30kg ahead of target weight).
The 20-born heifers were more kiwi cross, their first line of their own AI selected genetics. They chose kiwi cross to hopefully suit the farm as it can get quite wet in winter. From the start Alyse and Peter were not that happy with the look of these heifers being finer boned, as they like a more Friesian boned heifer. These heifers went home at an average weight of 450kgs.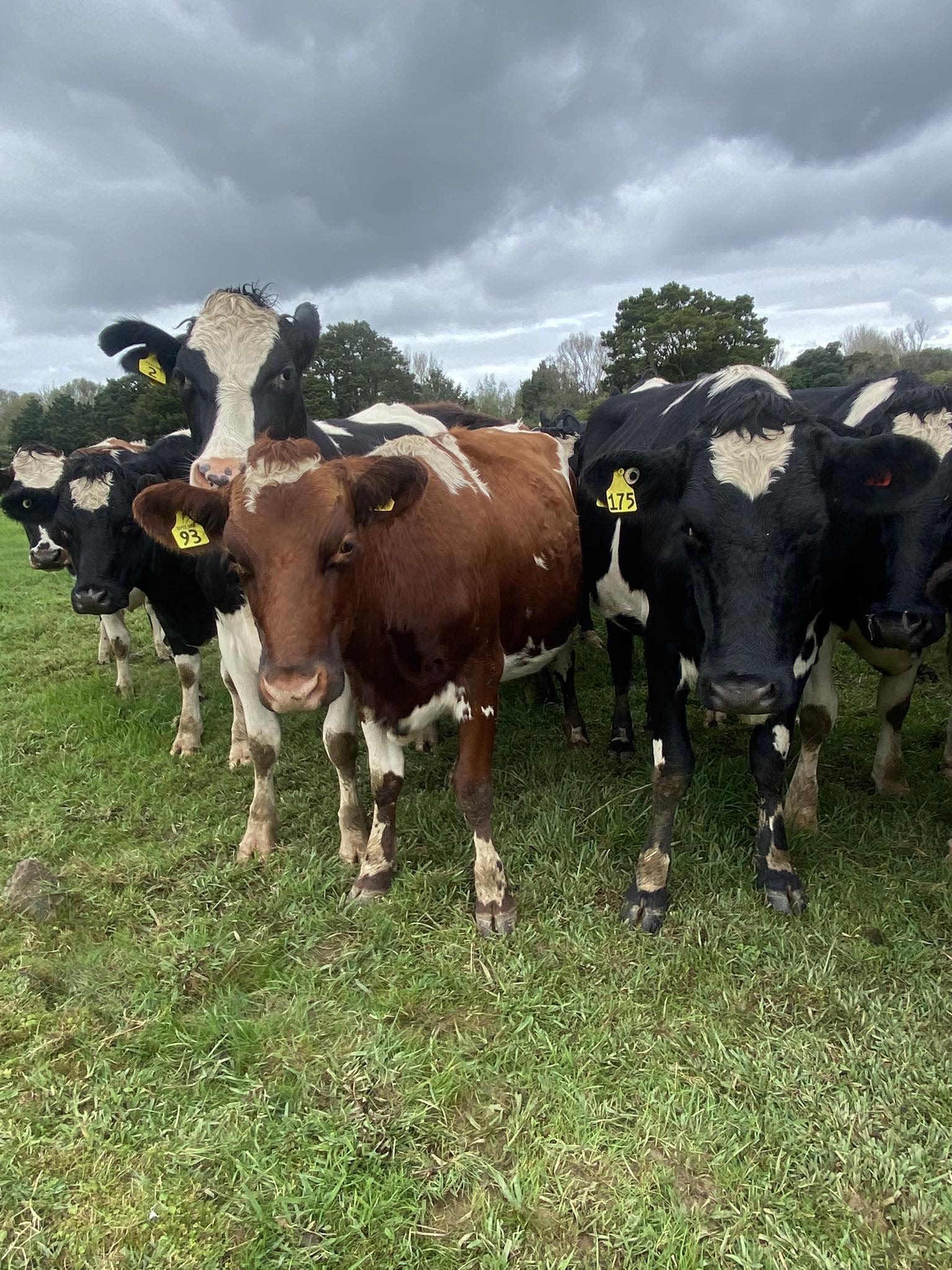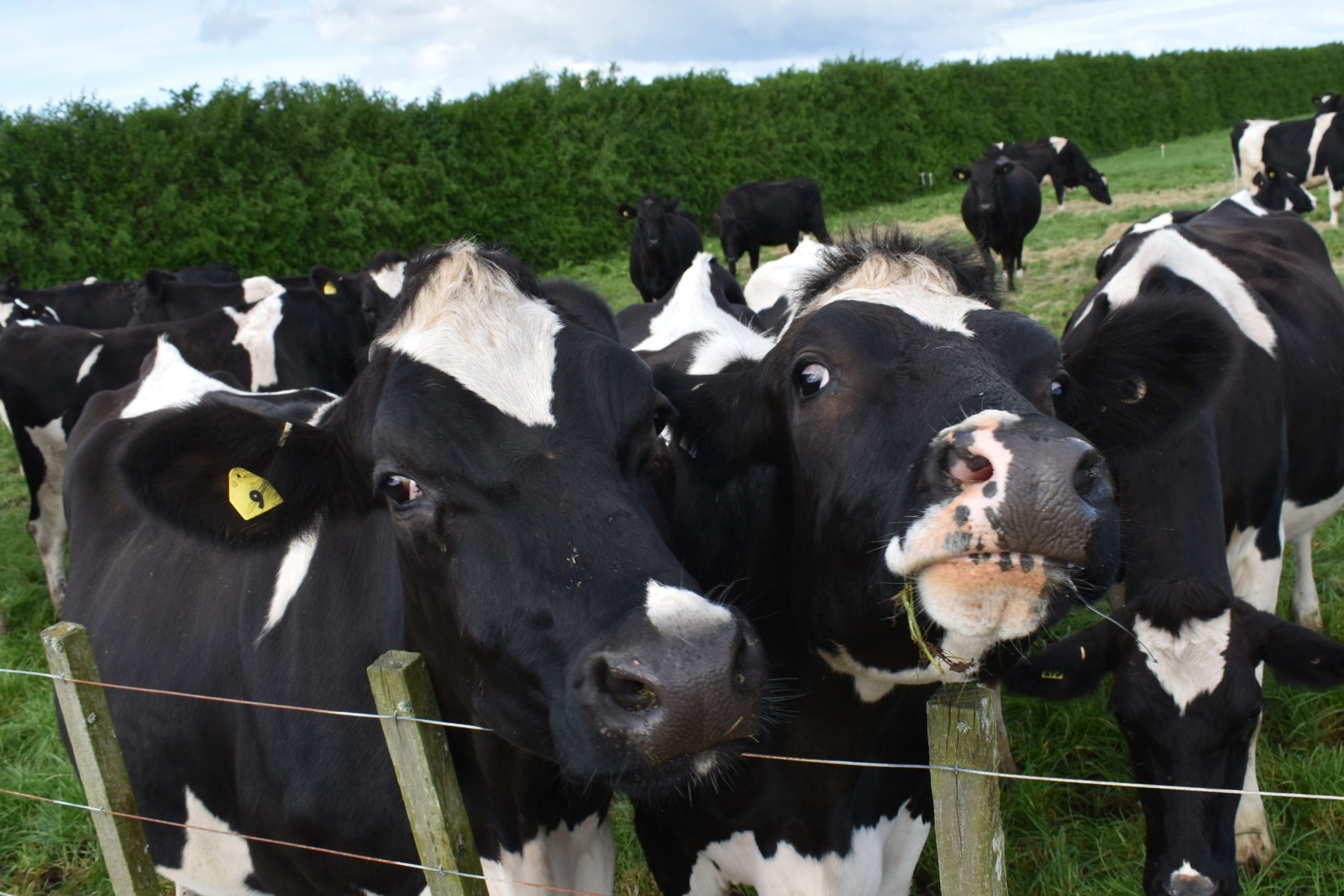 What changes are happening?
 Now the change began, the 21-born heifers are where the excitement starts!
Alyse and Peter decided to use some Vikingred straws from Samen NZ.
They wanted to improve the structure of the cows and hopefully reduce health problems.
So, their 21-born heifers are half LIC (Friesian/jersey) genetics and half the Samen Vikingred genetics. These heifers have just gone back to the dairy platform at an average weight of 484kgs, 28kg ahead of target weight.
It is going to be very exciting to see how these beautiful animals perform in the coming years.
All 3 lines have achieved over 0.7kg a day for a 12-month period with NZ Grazing and have all been with the same grower, Flintoff Holdings near Kaikohe who has done a fantastic job.
How has the last year been?
The last season (22/23) will have to have been the toughest yet. We were off to a great start with big plans which quickly got rained on, literally. Over the course of the year we had seven floods. Each time we put seed in the ground for either summer crop or maize, there was 80mm that followed. When Cyclone Gabrielle hit we were unable to leave our road and the farm had been reduced down to 50ha but not all of that was able to be accessed. We were without power for three days, but managed to walk the cows 5km return to the neighbours to milk them. We did this twice over two days. Our maize yield was reduced from an average of 26t/ha down to approximately 6t/ha.
Despite these challenging situations the heifers always come back to the dairy farm in great condition and size and this seasons heifers have still managed to hold condition and are competing well with the rest of the herd.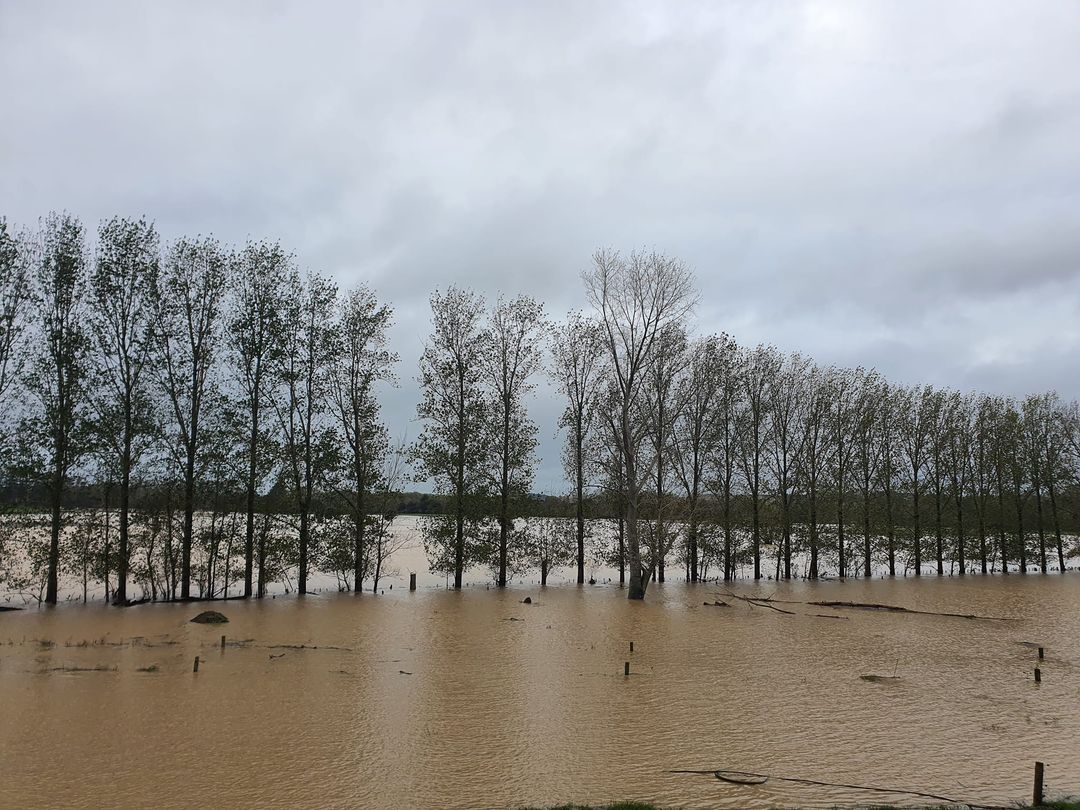 We take the hassle out of managing your dairy heifers.